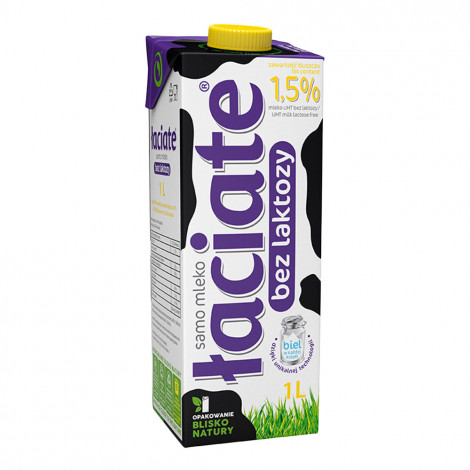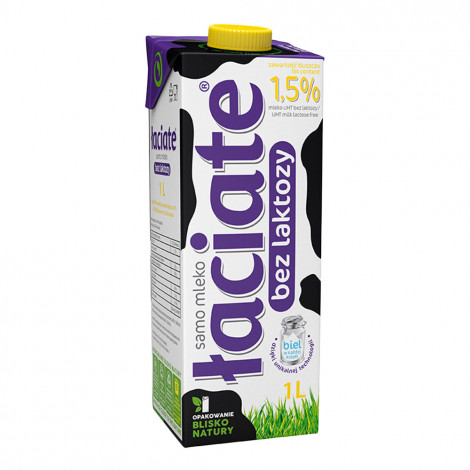 Lactose-free milk Łaciate 1,5%, 1 l
Delivery takes 3 – 5 days * 85% of orders are delivered the next day

Lactose-free milk Łaciate 1,5%, 1 l
In Stock
Specifications
Total fat, of which saturated fat
1 g
Carbohydrates, of which sugars
4.8 g
About product
This milk is the perfect solution for people with lactose intolerance. Using a special lactase-based process, milk sugars are broken down, while the properties of the product itself remain unchanged.
The lactose-free milk "Łaciate 1,5%" is an excellent source of calcium and protein. Modern technologies used when obtaining it allows the milk to maintain its natural colour.
Ingredients: 100% milk.
Storage condtitions: store in a cool and dry place. Once opened, keep in the fridge and consume within 3 days.
Frequently Asked Questions
Ask your question about the product