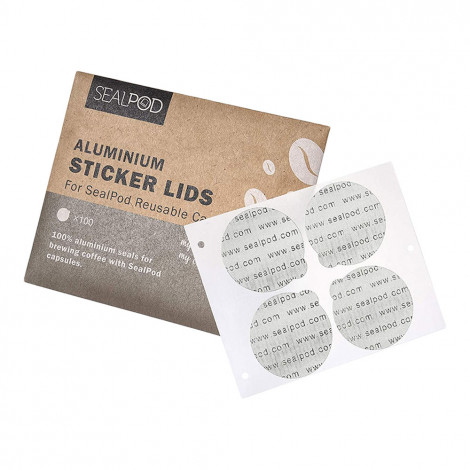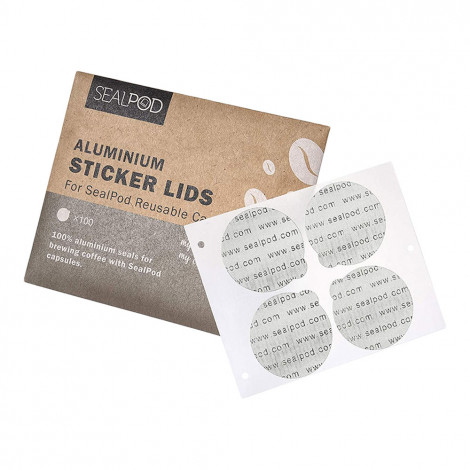 Aluminium sticker lids for reusable capsules Sealpod "Nespresso", 100 pcs.
Delivery takes 3 – 5 days * 85% of orders are delivered the next day

Aluminium sticker lids for reusable capsules Sealpod "Nespresso", 100 pcs.
In Stock
Specifications
Type
Add-ons for coffee machines
About product
Your Nespresso machine was designed to puncture a foil lid and filter coffee through it. Sealpod lids let you use your machine exactly like it was intended. The result is perfect crema — crema that is unlike any other you could get with the help of a reusable capsule.
What's in the box? There are 100 sticker lids in every box.
Compatibility. The lids are compatible with Sealpod reusable capsules designed for Nespresso coffee machines.
Get your coffee ready in advance. Couple the airtight lid with a fresh cover that all capsules are equipped with and you'll get a foolproof way to preserve the freshness of the coffee packed inside the capsules. This means that you can prepare your capsules in advance and store them for as long as 10 days, enjoying both delicious coffee and the convenience of a capsule coffee machine at the same time.
Pick your own coffee. Craving a cup of delicious espresso? Sealpod lids cause pressure to build in the capsule, resulting in ideal extraction and particularly rich crema. With Sealpod, you can choose any coffee from your preferred brand or a local store. Start your day with your favourite drink!
Save the planet while saving money. Sealpod capsules and sticker lids allow you to reduce your environmental footprint with every cup. They're friendly both to Mother Nature and to your wallet!
Frequently Asked Questions
Ask your question about the product