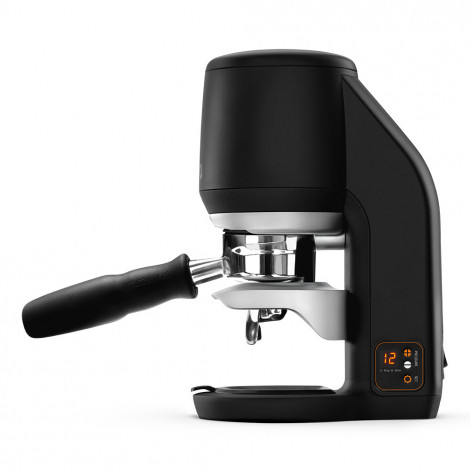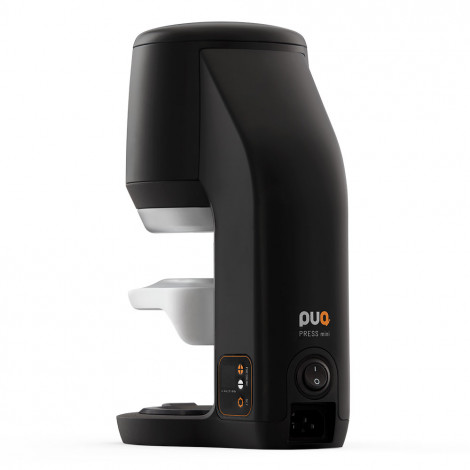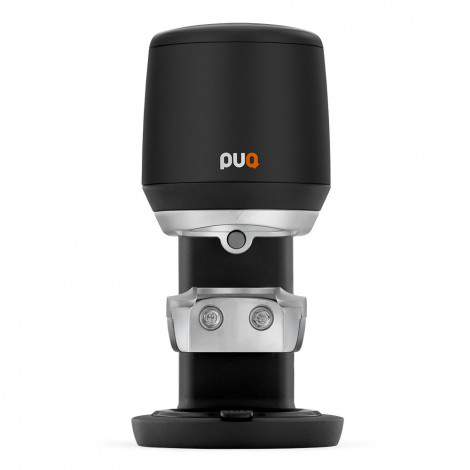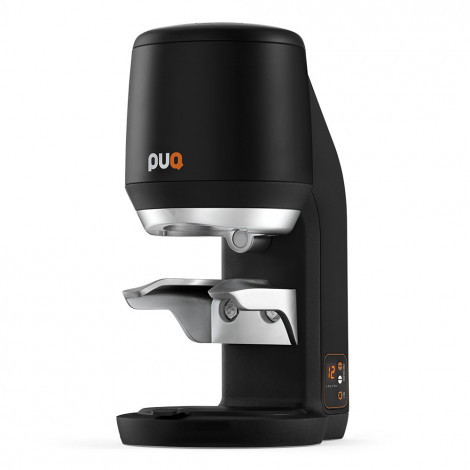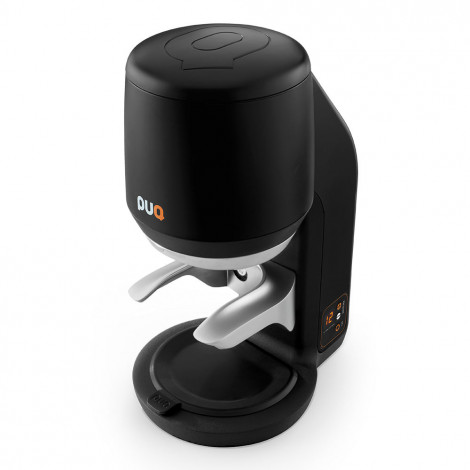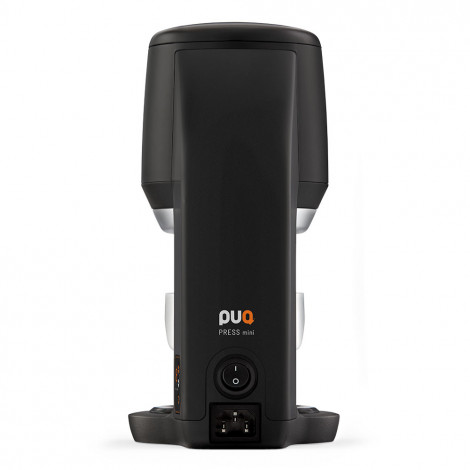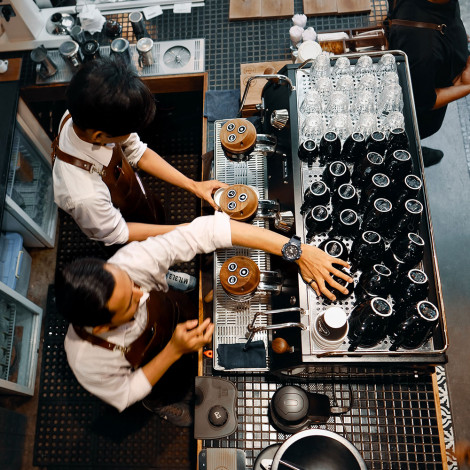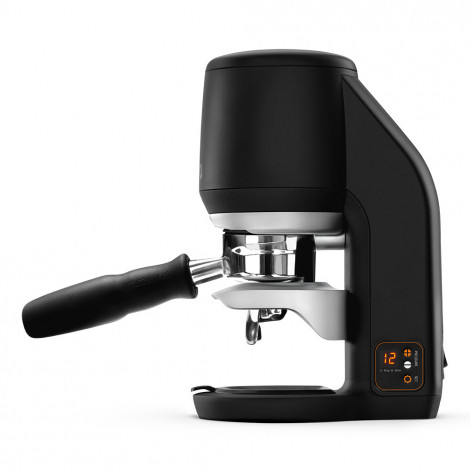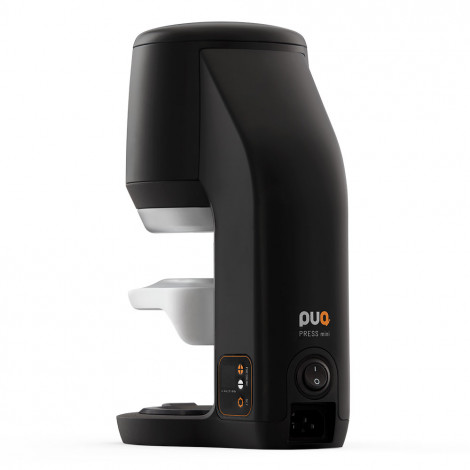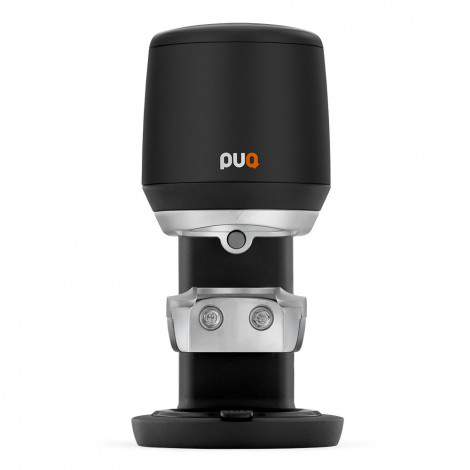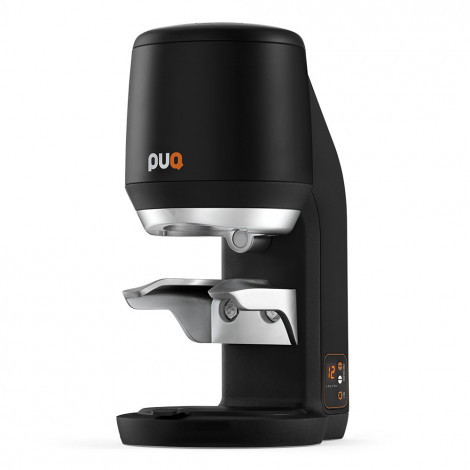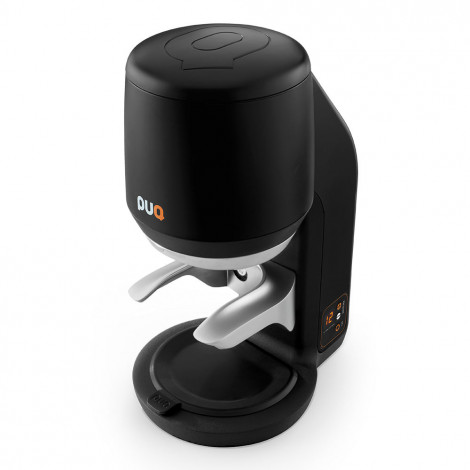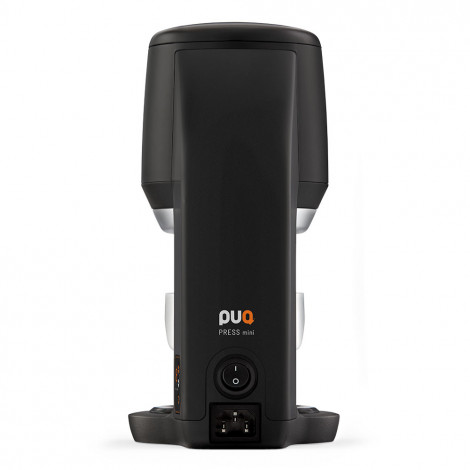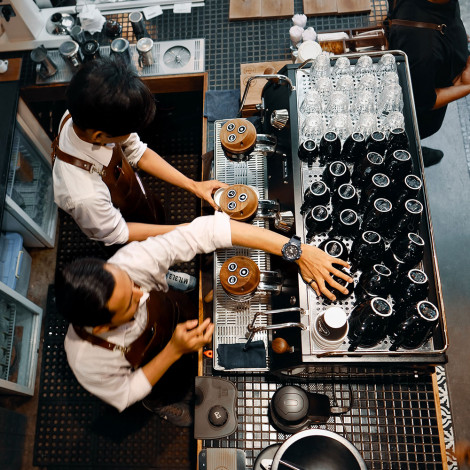 Automatic tamper PUQpress "Mini Light Black"

Automatic tamper PUQpress "Mini Light Black"
In Stock
Specifications
Country of Origin
Netherlands
About product
Any professional barista will tell you that to enjoy the best coffee at home, you need a proper machine, a sharp grinder and a good 10,000 hours of practice tamping coffee.
Well, not anymore. Meet PUQ, the world's first precision coffee tamper! From now on, your homemade drinks will be as good and consistent as those brewed by professionals.
This "Mini Light" version is suited for home use and small businesses.
PERFECTLY LEVEL TAMPING
The super tough frame ensures that all your tamps are 100% flat.
AUTOMATICALLY ADJUSTS PRESSURE TO YOUR DOSE
Do you tend to change your ground coffee doses? No worries: you'll get the perfect tamp every time.
FORCE ADJUSTMENT
You can easily adjust the tamping force using steps of 1 kg each in the range of 10–30 kg.
WORKS WITH ALL TYPES OF PORTAFILTERS
This automatic tamper works well with all types of portafilters, be they naked, single-spout or double-spout. The diameter of the tamper is 53.0–58.3 mm.
DESIGNED FOR UP TO 100 TAMPS PER DAY
The "Mini Light" version is suited for up to 100 tamps per day.
PREMIUM FINISH
With its premium matte finish, "Mini" looks just as stunning as its larger siblings.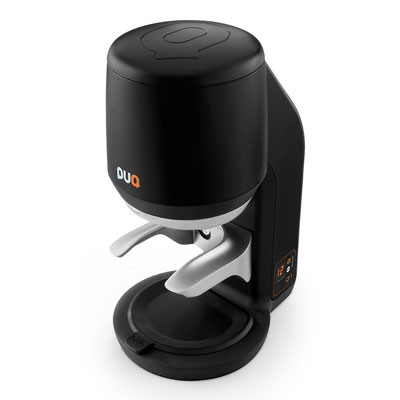 Frequently Asked Questions
Ask your question about the product