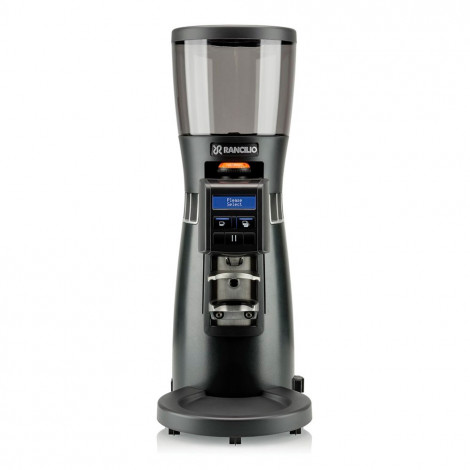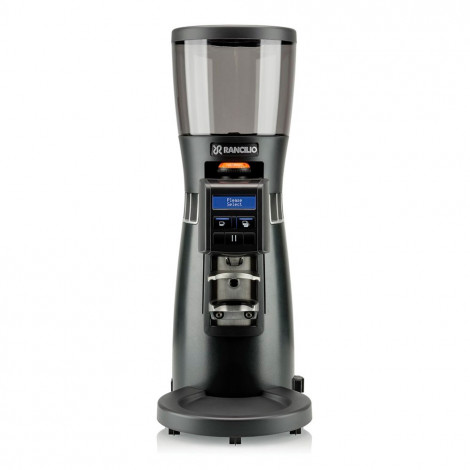 Coffee grinder Rancilio "Kryo 65 OD"
Delivery takes 3 – 5 days * 85% of orders are delivered the next day

Coffee grinder Rancilio "Kryo 65 OD"
In Stock
Specifications
Extra features
Programmable coffee quantity
Rotations per minute
1350
Type of coffee grinder
Electric
Programmable grind time
Yes
About product
Rancilio "Kryo 65 OD" is a professional coffee grinder, which is capable of producing an accurate dose of ground coffee for a cup of espresso or any other drink in less than 2 seconds.
VERSATILITY
The coffee grinder is equipped with numerous operating modes: it can be activated automatically by inserting the filter holder or directly with the help of a keypad, allowing the barista to set the desired coffee dose with ease. The touch-sensitive control panel enables you to quickly program three different coffee doses: single and double, as well as a third one for continuous grinding or based on the needs of the customer.
LARGE DISPLAY FOR EASY CONTROL
A large display allows you to follow the operating status in real time.
PROTECTION FOR THE GRINDING ADJUSTMENT BUTTON
The "KRYO 65 OD" is provided with a special protection for the grinding adjustment button. It reduces the risk of accidental adjustment. The grind adjustment knob ensures continuous precision when setting the desired particle size.
COOLING SYSTEM FOR THE GRINDING CHAMBER
Die-cast aluminium fins enclose the grinding chamber, extracting and dissipating the heat generated by the friction caused by the mechanical action of the burrs. This considerably reduces operating temperatures, leaving the aromatic properties of the ground coffee intact.
CLEANLINESS
A large collection tray prevents ground coffee from being dispersed around the appliance. It's easy to remove for a quick and simple clean-up.
Technical features:
– On-demand version
– Grinding is initiated by pressing the Start button on the keypad or by inserting the filter holder
– 3 programmable doses: single, double and custom
– Fins in die-cast aluminium
– High-capacity stainless-steel burrs
– Grinding adjustment with a lock protecting against accidental adjustment
– Height-adjustable holder for the portafilter
– Capacity of the bean container: 1.3 kg
– Productivity: 3.5 g/s
– Burr diameter: 64 mm
Frequently Asked Questions
Ask your question about the product