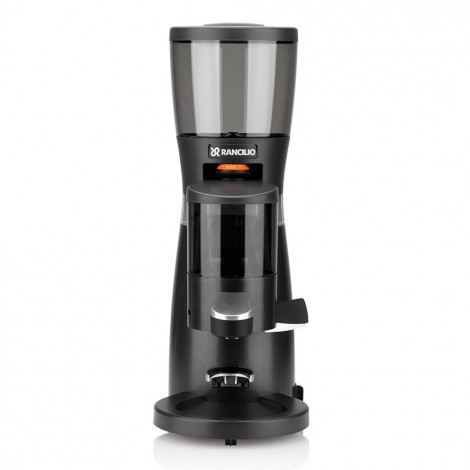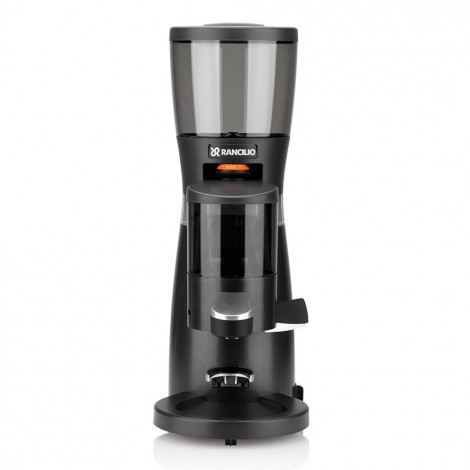 Coffee grinder Rancilio "Kryo 65 ST"
Delivery takes 3 – 5 days * 85% of orders are delivered the next day

Coffee grinder Rancilio "Kryo 65 ST"
In Stock
Specifications
Type of coffee grinder
Electric
About product
Thanks to its unique cooling technology, the coffee grinder Rancilio "KRYO 65 ST" is capable of grinding large amounts of beans at once without causing them to overheat. Durable "ThermoSteel" burrs, a removable bean hopper, a stylish and functional grind adjustment knob, a soft-grip doser lever — the "KRYO" series has everything you could ever want from a commercial coffee grinder.
COOLING SYSTEM FOR THE GRINDING CHAMBER
Die-cast aluminium fins enclose the grinding chamber, extracting and dissipating the heat generated by the friction that is caused by the mechanical action of the burrs. This considerably reduces operating temperatures, leaving the aromatic properties of ground coffee intact.
STYLE AND FUNCTIONALITY
The grind adjustment knob highlighted in orange is a highly functional style detail. It ensures continuous grinding precision.
"HI-TECH" SOFT-GRIP DOSER LEVER
The "Hi-Tech" doser lever in satin aluminium with "SoftGrip" technology for a comfortable, ergonomic grip can be installed on the right or left.
CLEANLINESS
The large collection tray prevents ground coffee from being scattered around the appliance. It's easy to remove for a quick and simple clean-up.
Technical features:
– Version: semi-automatic
– Capacity of the bean container: 1.3 kg
– Variable dose: 5.5–10 g
– Productivity: 7–9 kg/h
– Burr diameter: 64 mm
Frequently Asked Questions
Ask your question about the product