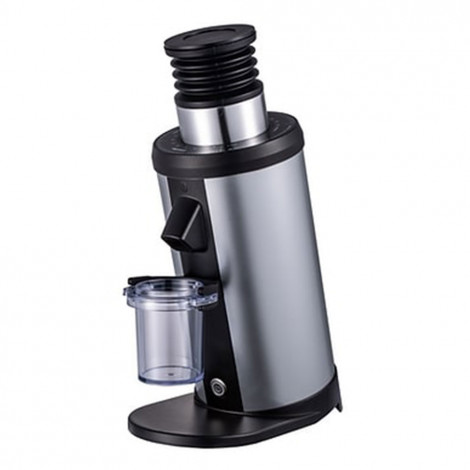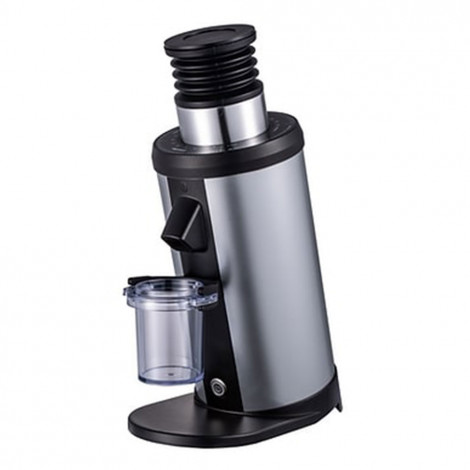 Coffee grinder DF64 Single Dose Titanium Silver

Coffee grinder DF64 Single Dose Titanium Silver
In Stock
Specifications
Type of coffee grinder
Single dose
Suitable for
Espresso, Filter/Pour-over, Universal
About DF64 G-IOTA Single Dose Titanium Silver
This high-quality single-dose grinder is suited perfectly both for espressos and filter coffees. Its impressive features are bound to come in handy when brewing your favourite beverages.
NO RETENTION
Did you know that coffee grounds can become stuck in the nooks and crannies of your grinder, get stale over time, then end up creating unappetising flavours in your cup of coffee? Thankfully, this model boasts a streamlined design that allows coffee grounds to fall out smoothly, translating to close to no particles left in the grinder. Now you get to enjoy the optimal flavour every single time!
QUALITY MATERIALS
The "DF64" is sturdy, reliable and fast. It's fitted with 64-mm flat burrs that have been made in Italy—it's generally said that compared to conical burrs, flat ones endow the brew with more depth of flavour. The grinder's also equipped with a particularly large, powerful motor, which makes grinding a breeze.
AS BEAUTIFUL AS IT IS FUNCTIONAL
If you're looking for a robust, high-quality grinder that truly does complement your kitchen, the "DF64" is the one for you!
RUBBER AIR BELLOW
With the help of a special rubber air bellow, you can push air into the burrs and out through the chute. Combined with the grinder's streamlined design, this serves to ensure minimal retention.
SUITED FOR A VARIETY OF BREWING METHODS
The "DF64" grinder is guaranteed to delight all home coffee enthusiasts, regardless of their preferred brewing method—be it espresso, V60, cold brew or any other!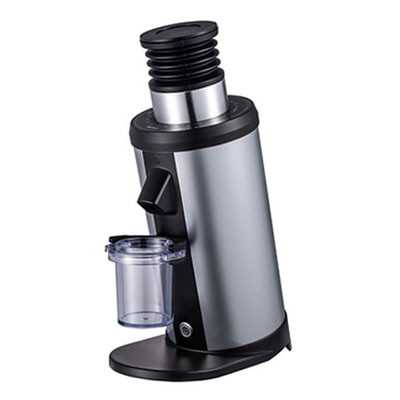 Frequently Asked Questions
Ask your question about the product
DF64 G-IOTA Single Dose Titanium Silver reviews