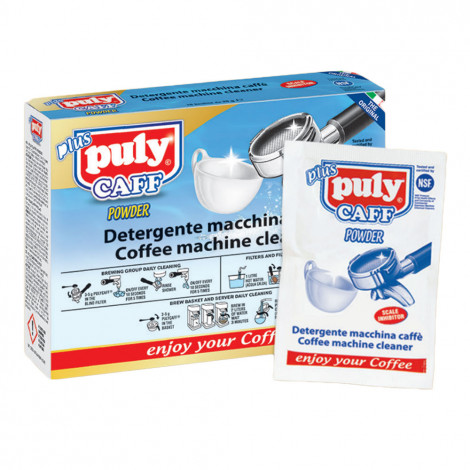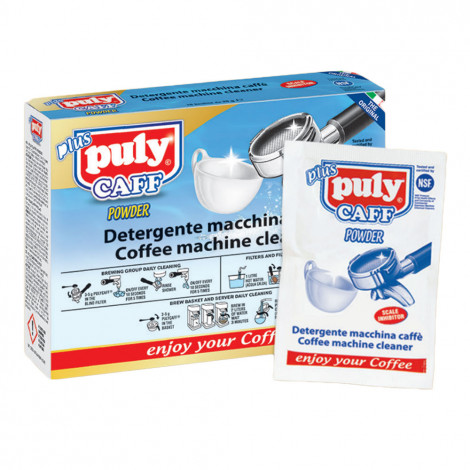 Coffee machine cleaning powder PulyCaff® "Plus", 10 pcs.
Delivery takes 3 – 5 days * 85% of orders are delivered the next day

Coffee machine cleaning powder PulyCaff® "Plus", 10 pcs.
In Stock
About product
Using the PulyCaff® "Plus" cleaning powder each day, you'll get rid of any coffee residue hidden inside your coffee machine with ease, and hence ensure flawless hygiene. The powder begins foaming upon contact with water, rinsing any coffee machine components quickly and leaving no unpleasant aftertaste behind. Moreover, it contains no harmful substances, so you'll be able to rest assured knowing your espresso will be perfectly safe to drink once the cleaning cycle has been completed.
• The box contains 10 bags, each with 20 g of PulyCaff® cleaning powder inside it.
• Can be used to remove coffee residue and stains from brew groups, filters, filter holders, baskets, and even coffee pots.
• Suited for cleaning all components of your espresso machine.
• The lid opens and closes easily and safely.
***
Established in Italy all the way back in 1961, "Puly" is now one of the leading manufacturers of coffee machine maintenance products in Europe. For the people working at "Puly", high quality and maximum convenience is always at the forefront of their minds.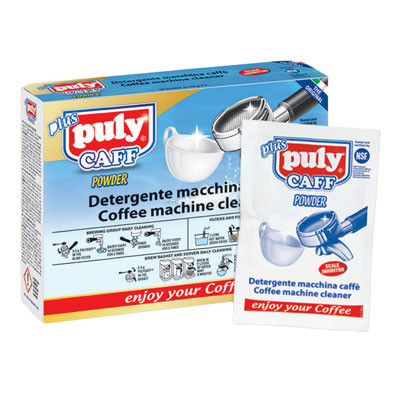 Frequently Asked Questions
Ask your question about the product