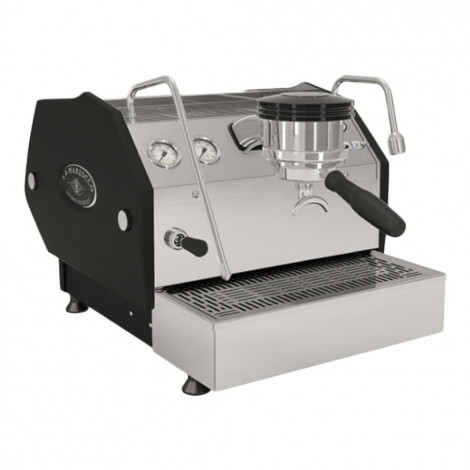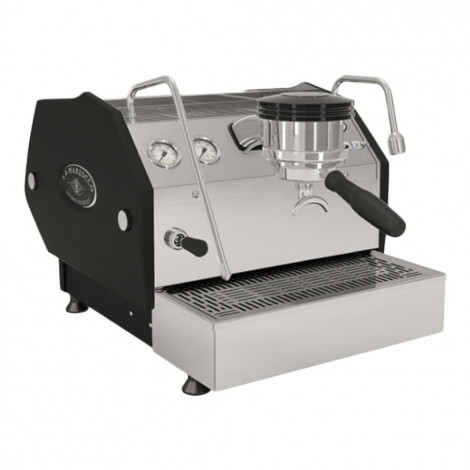 Coffee machine La Marzocco GS3 (MP)
Once the parcel is ready for delivery, the gift voucher will be sent to the e-mail address provided by you (this may take a few days after payment). Promotions and discounts do not stack. The gift voucher cannot be used when buying a coffee machine. The offer is valid for natural persons only. If the total cost of the items in your cart is below 49 € once the gift voucher has been applied, the order is subject to a delivery fee. Promotion is valid until 25.04.2023.
By buying this coffee machine, you become eligible for the VIP membership program and discount vouchers with a total value of 50 €.
Become a member of COFFEE FRIEND'S VIP program and receive up to 5 vouchers of 10 € each for your upcoming purchases at COFFEE FRIEND'S online store. More information will be provided via your personal e-mail address once you've completed your purchase. The offer applies exclusively to natural persons.
Delivery takes 4 – 8 weeks * 85% of orders are delivered the next day

Coffee machine La Marzocco GS3 (MP)
In Stock
Specifications
Coffee machine uses
Ground coffee
Milk system type
Manual frother (professional)
Coffee machine's screen
None
About La Marzocco GS3 (MP)
The La Marzocco engineers have set out to take the most advanced La Marzocco technology and adapt it to the unique requirements of a home espresso machine. The "GS3" model features the thermal stability system used in La Marzocco's "Strada", including a preheating system, digital PID controller, saturated groups, dual-boiler system and digital display. These features make for a truly luxurious appliance, equipped with everything you could ever hope for as someone who wants to enjoy delicious espressos at home. All that's left for you to do is grind, dose and tamp!
CONICAL PADDLE
The new conical paddle valve system ensures progressive control of water flow and pressure via an internal orifice, before applying full pressure. The paddle valve controls pre-infusion while the volumetric pump is working at full pressure, allowing the barista to perform pre-infusion on one group while the other is extracting coffee. This dynamic system allows the barista to reduce channeling for a more balanced extraction.
ENGINEERING
Exposed saturated group: increased temperature stability, ergonomics and workspace visibility.
Dual boiler system: separate boilers allow for optimised espresso brewing and steam production.
Internal pump: makes the "GS3" model ideal for home use.
Dual PID system (coffee and steam): lets you control the boiler temperature for coffee and steam electronically.
Insulated boilers: reduce energy consumption while contributing to temperature stability.
Ruby flow restrictors: synthetic ruby flow restrictors prevent limescale formation and erosion.
Pre-heating system: prior to entering the coffee boiler, water is pre-heated, thus increasing productivity.
ERGONOMICS
Stainless-steel portafilters and precision baskets: for improved cup quality and consistency.
Digital display: temperature display, shot timers, flow pulse counter and intuitive programming simplify the process of adjusting the parameters of your machine.
High-performance touch steam wands: high-performing steam wands remain cool to the touch.
Water reservoir: an integrated 3.5-liter water tank makes plumbing optional.
Hot water economiser: fine tune the temperature in the hot water spout.
Frequently Asked Questions
Ask your question about the product
La Marzocco GS3 (MP) reviews