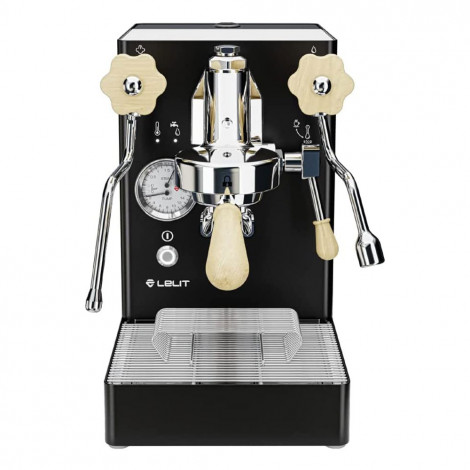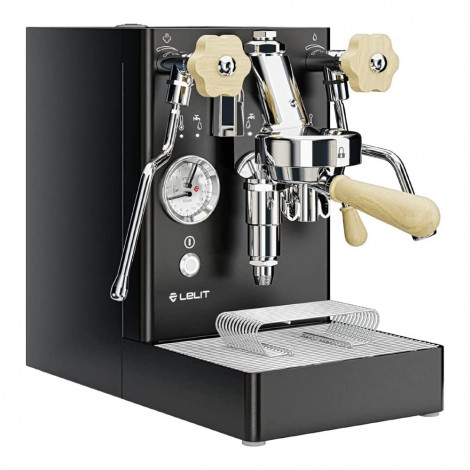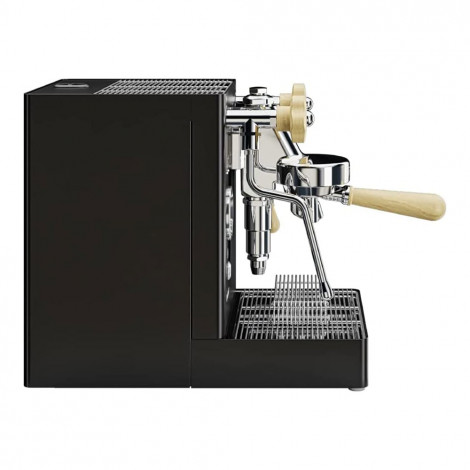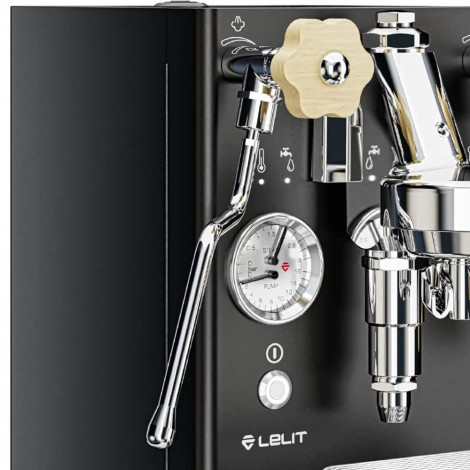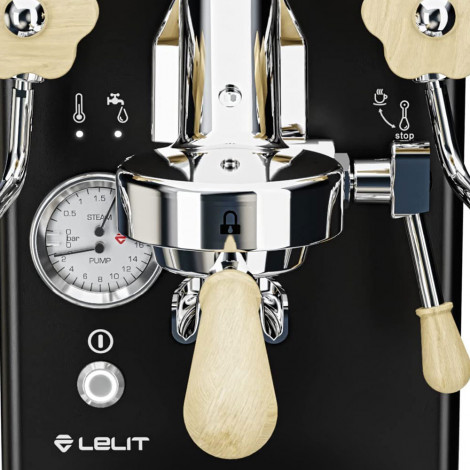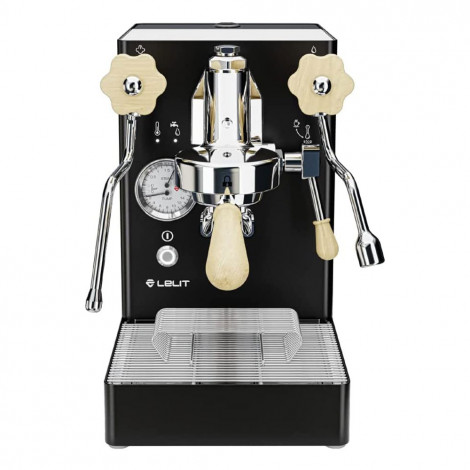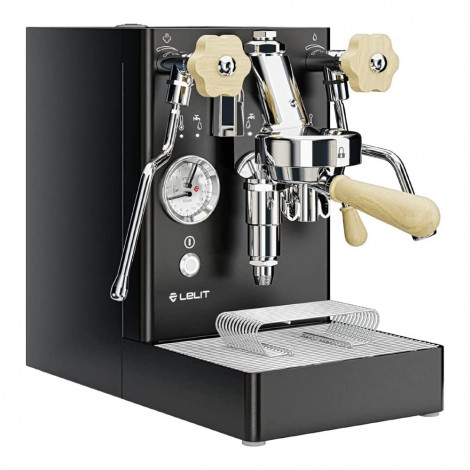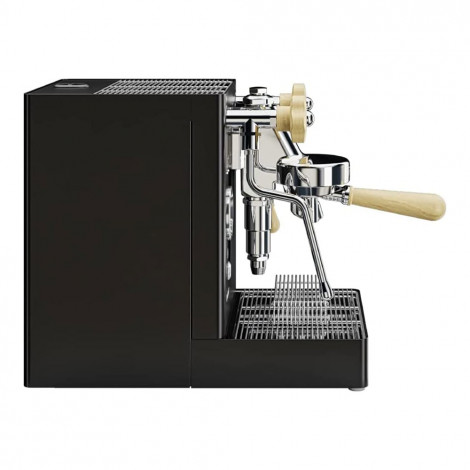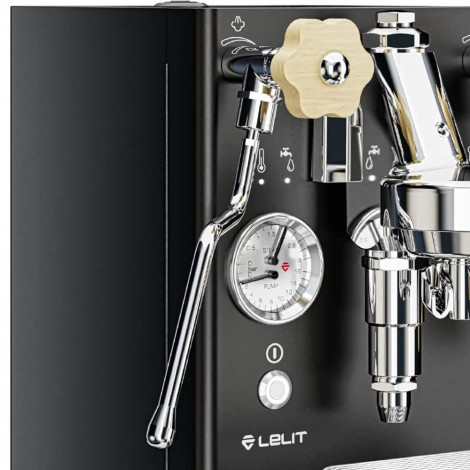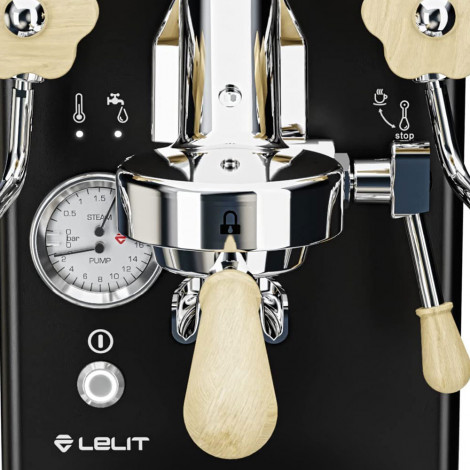 Coffee machine Lelit "MaraX PL62X-EUCB Black"
Once the parcel is ready for delivery, the gift voucher will be sent to the e-mail address provided by you (this may take a few days after payment). Promotions and discounts do not stack. he discount applies to all products except coffee machines. The offer is valid for natural persons only. Promotions are valid till 28.02.2023.
By buying this coffee machine, you become eligible for the VIP membership program and discount vouchers with a total value of 50 €.
Become a member of COFFEE FRIEND'S VIP program and receive up to 5 vouchers of 10 € each for your upcoming purchases at COFFEE FRIEND'S online store. More information will be provided via your personal e-mail address once you've completed your purchase. The offer applies exclusively to natural persons.

Coffee machine Lelit "MaraX PL62X-EUCB Black"
In Stock
Specifications
Coffee machine uses
Ground coffee
Milk system type
Manual frother (professional)
Does coffee machine prepare hot water?
Yes
Diameter of filter handle basket
58 mm
Water pump pressure
15 BAR
Coffee machine's screen
None
Number of black coffees prepared at once
1
About product
Lelit "MaraX PL62X" is the most compact, innovative and silent HX boiler-type espresso machine. The latest technologies have been implemented in this appliance, and this, along with its compact design, makes it a smart choice for sworn fans of espresso who want to turn into true home baristas.
INNOVATIVE SYSTEM
The double-probe system (patent pending) keeps the brewing temperature even, eliminating long waits in between coffees and avoiding overheating, which is typical of most HX systems.
SILENT PUMP
Thanks to its silent pump, "MaraX" is extremely quiet and boasts water flow designed to extract the best out of any kind of coffee at every brewing phase.
ECO-FRIENDLY
The appliance's energy-saving system reduces pressure in the steam boiler after a period of inactivity. When switched on, the machine warms up in around 24 minutes.
DOUBLE MANOMETER
The double manometer allows coffee lovers to control the steam boiler and water pressure during coffee extraction.
COOL-TOUCH WANDS
The steam wands of this model are ergonomic, anti-burn and easy to clean, allowing for a truly fulfilling user experience.
CONFIGURATION BUTTONS
Hidden buttons let you set the extraction temperature and mode of use: choose between the classic HX mode and X mode to give priority to coffee stability.
WATER TANK
A convenient water tank allows for more comfort during the process of filling and cleaning.
COLOUR YOUR PERFORMANCE
The "Black" and "White" versions boast a coloured body with a textured finish and a silk-printed logo, quality tested to always guarantee the best performance.​ These coffee machines are also equipped with a drip tray made of stainless steel. The final touch is the luxurious maple wood details: the knobs, lever, tamper and two-way filter holder are all in maple wood.
Features:
– L58E group with mechanical pre-infusion compatible with LELIT58 barista tools
– Double-probe HX system with thermosyphonic circulation (patent pending)
– Silent pump
– Temperature configuration button (Warm – Hot – Extra Hot)
– Mode-setting button (classic HX mode or X mode)
– Machine-ready and warming-up LED
– Lack-of-water-in-the-tank or no-tank LED
– Stainless-steel back-lit switch
– Double manometer for pump/steam pressure
– Anti-burn multidirectional steam and hot water wands
– Mug-friendly
– Boiler: 1.8 l with AISI316L stainless-steel heat exchanger
– Water tank: 2.5 l
– Dimensions l x d x h: 22 x 41 x 35 cm
– Weight: 18.8 kg
Delivered with:
LELIT58 two-way filter holder with a classic polished handle and a Coffee Slide spout / LELIT58 single filter (9–11 g), IMS / LELIT58 double filter (14–18 g), IMS / LELIT58 double filter (18–21 g), IMS / LELIT58 blind filter, IMS / LELIT58 stainless-steel tamper with a wooden handle / Ground coffee spoon / Cup rack / Water softener filter / Cleaning kit / Small brush with nylon bristles
Warranty: 24 months for home use and 12 months for commercial use.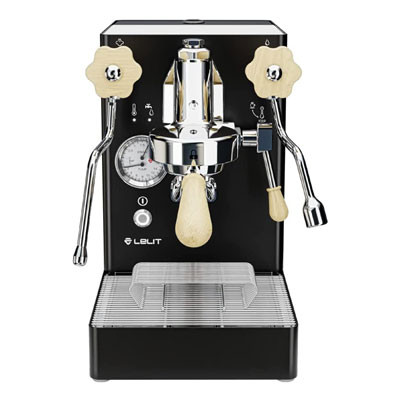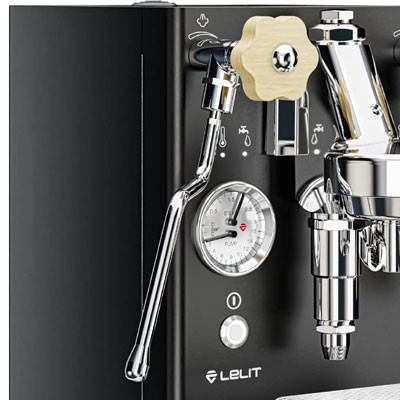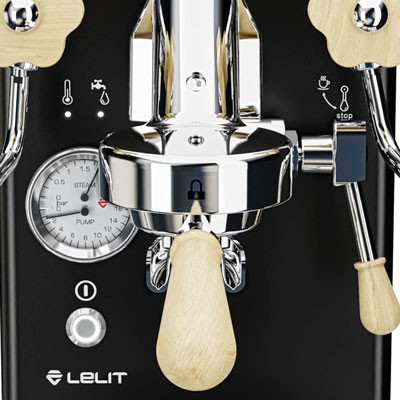 Frequently Asked Questions
Ask your question about the product