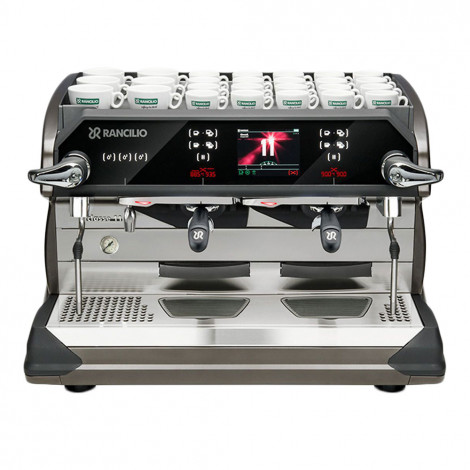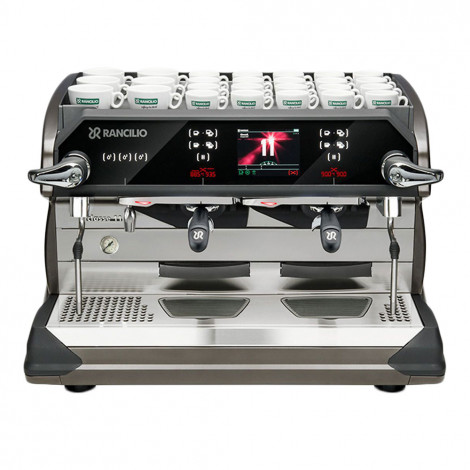 Coffee machine Rancilio CLASSE 11 USB XCELSIUS Tall, 2 groups
Become a member of COFFEE FRIEND'S VIP program and receive up to 5 vouchers of 10 € each for your upcoming purchases at COFFEE FRIEND'S online store. More information will be provided via your personal e-mail address once you've completed your purchase. The offer applies exclusively to natural persons.

Coffee machine Rancilio CLASSE 11 USB XCELSIUS Tall, 2 groups
In Stock
Specifications
Connection to the mains water supply
Yes
Voltage
220/240 V (single-phase), 380/415 V (three-phase)
Control type
Programmable
About Rancilio CLASSE 11USB Xcelsius Tall 2GR
In the realm of coffee machines, the name of the Italian brand Rancilio is extremely well-known. Armed with near a century's experience, this company is often referred to as the unquestionable leader in the market of traditional espresso coffee machines. What sets Rancilio apart from the rest is its innovativeness, as well as particular emphasis placed on design solutions, functionality and sustainability. The coffee machine "Rancilio Classe 11 USB Xcelsius" is a premium-class multi-boiler espresso coffee machine equipped with an automatic dispensing system and the Xcelsius temperature profiling technology. Created for those who want nothing but the best.
Key features
– Temperature profiling technology
– Multi-boiler system
– Touschscreen interface
– Standard Quality Espresso function
– Plug & Brew system
– X-Tea function
– Cool Touch steam wand
– C-Lever function
– Dedicated group head display
– LED lights
– Grid system
– ABM
– Cup warmer
– Eco mode
– Easy Fix function
– Easy Clean function
– Hydro Hub
– Snap & Share function
– USB port
– V-Flex function
Standard version
– 1 filter holder for two coffee portions (one per group)
– 1 filter holder for one coffee portion
– 2 Cool Touch steam wands
– 1 hot water dispenser with 3 buttons for programmable time-controlled water dosing and temperature regulation (4-TEA)
– Cleaning discs
– Adjustable feet
Optional features on request
– iSteam: steam wand with a programmable temperature sensor
– Connect system
Materials
– Body: die-cast aluminum
– Control panel: shock-proof tempered glass
– Group covers: die-cast metal alloy
Colours
– Frozen Bronze
– Black
– Pearl White
Frequently Asked Questions
Ask your question about the product
Rancilio CLASSE 11USB Xcelsius Tall 2GR reviews