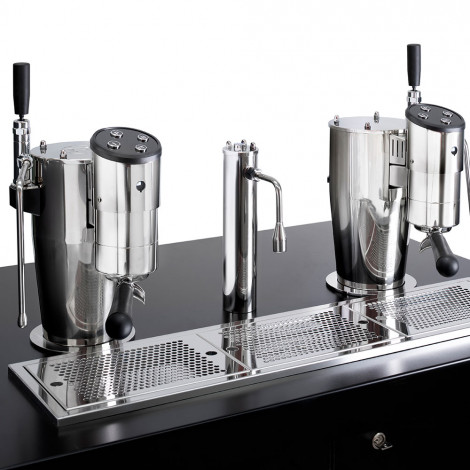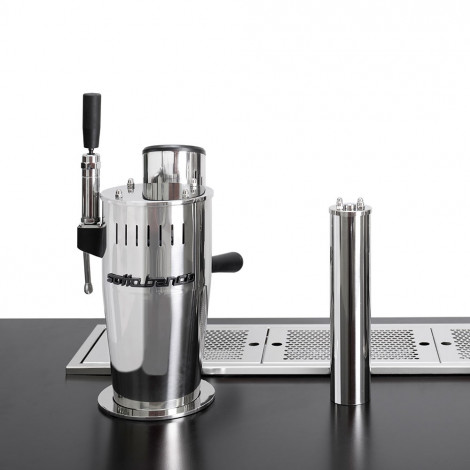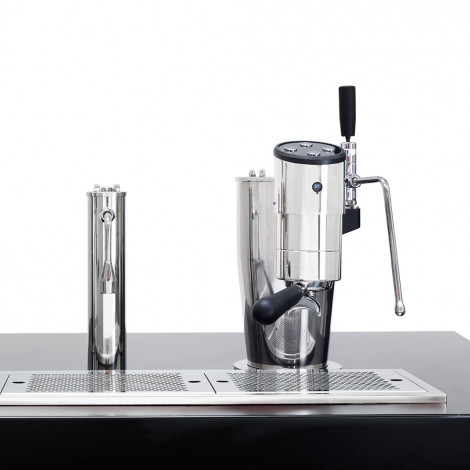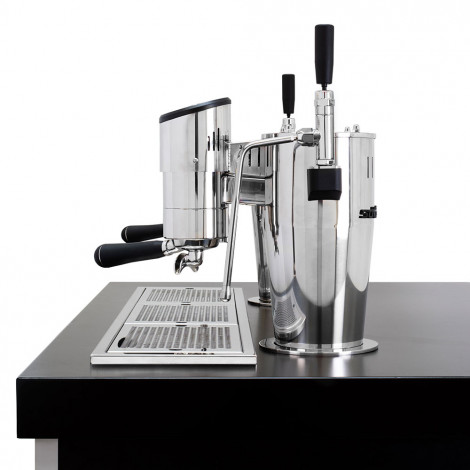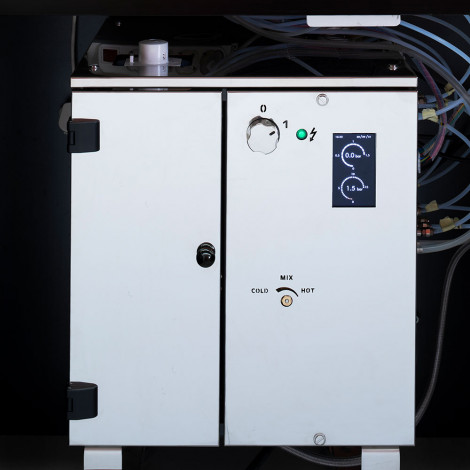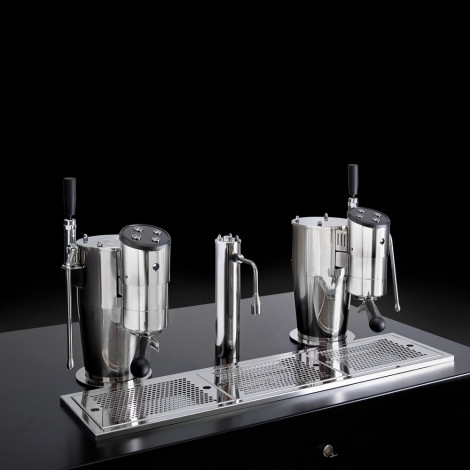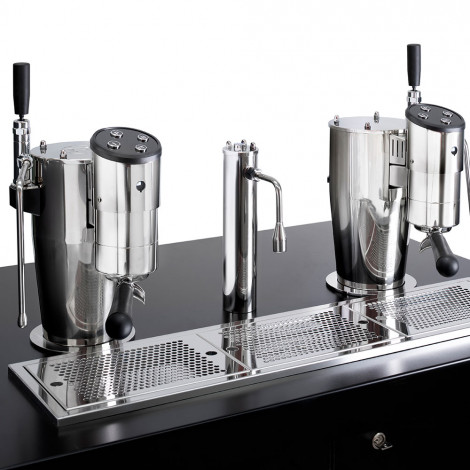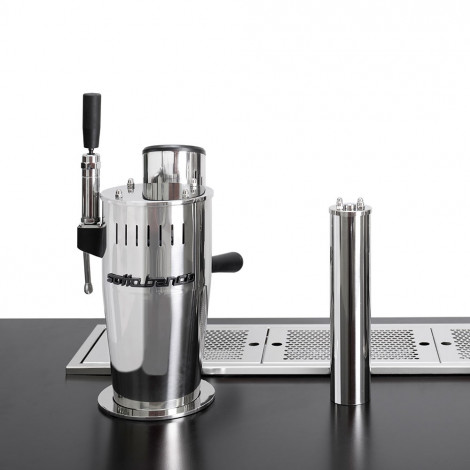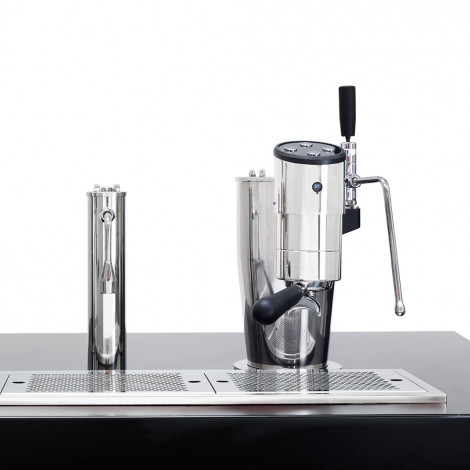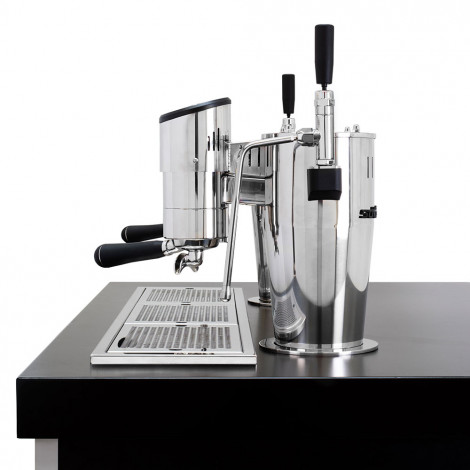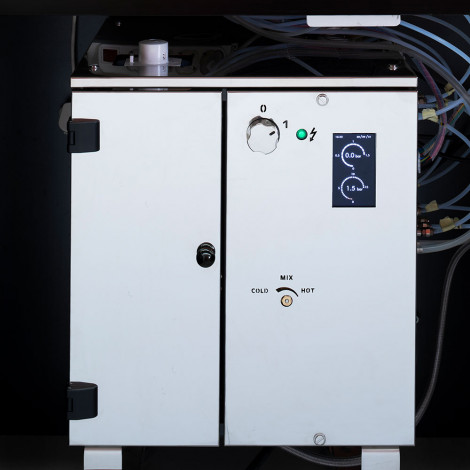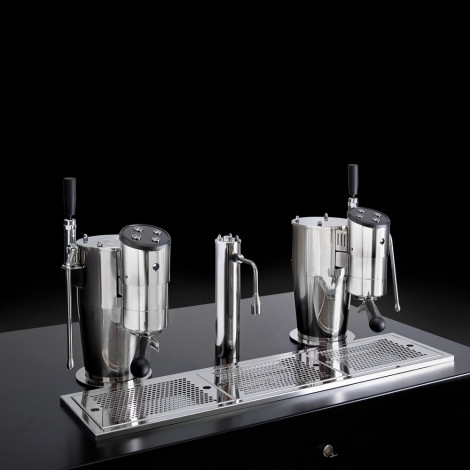 Coffee machine Rocket Espresso Sotto Banco, 2 groups
Once the parcel is ready for delivery, the gift voucher will be sent to the e-mail address provided by you (this may take a few days after payment). Promotions and discounts do not stack. The gift voucher cannot be used when buying a coffee machine. The offer is valid for natural persons only. If the total cost of the items in your cart is below 49 € once the gift voucher has been applied, the order is subject to a delivery fee. Promotion is valid until 25.04.2023.
By buying this coffee machine, you become eligible for the VIP membership program and discount vouchers with a total value of 50 €.
Become a member of COFFEE FRIEND'S VIP program and receive up to 5 vouchers of 10 € each for your upcoming purchases at COFFEE FRIEND'S online store. More information will be provided via your personal e-mail address once you've completed your purchase. The offer applies exclusively to natural persons.
Delivery takes 8 – 12 weeks * 85% of orders are delivered the next day

Coffee machine Rocket Espresso Sotto Banco, 2 groups
In Stock
Specifications
Manufacturer
Rocket Espresso
Milk system type
Manual frother (professional)
Coffee machine's screen
Colourful
About Rocket Espresso Sotto Banco 2 group
Rocket Espresso are pleased to announce the imminent release of "Sotto Banco". First revealed at HostMilano in late 2019, "Sotto Banco" is a stylish undercounter machine, featuring sleek raised groups extending from the counter, with both the service boiler and auxiliary equipment located under the counter.
Key machine features:
– Multiboiler technology, with fully saturated groups
– 9-litre service boiler
– Undercounter module included — ability to work with 1, 2 or 3 groups
– Independent steam wand for each group
– Colour display with digital pressure gauges controllable via push button panel
– Dedicated web app allowing the machine to be operated via any device that has Wi-Fi and a web browser
– New dry steam system technology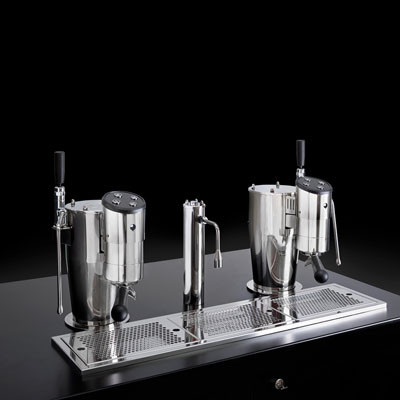 Frequently Asked Questions
Ask your question about the product
Rocket Espresso Sotto Banco 2 group reviews