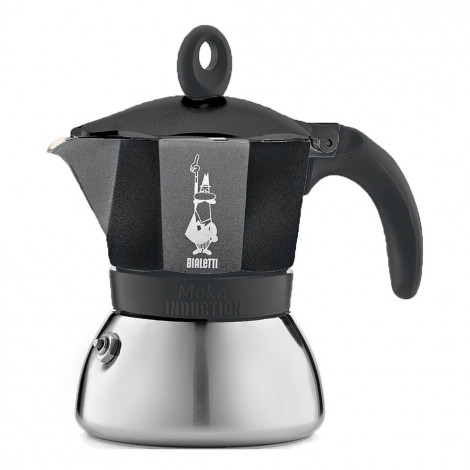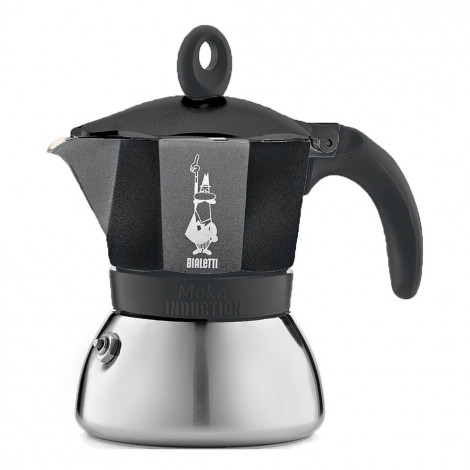 Moka pot Bialetti Moka Induction 6 cups Black
Product is no longer in production.
Moka pot Bialetti Moka Induction 6 cups Black
In Stock
Specifications
Coffee machine uses
Ground coffee
About Bialetti Moka Induction 6 cups Black
Bialetti produced the first "Moka Express" Stove-top Espresso Maker in 1933. It's a very simple and yet delicious way to make your coffee.
Stylish and charming "Moka Induction" coffee maker from Bialetti retains the classic design elements of the original "Moka Express". The top is made of aluminium to preserve the delicious aroma, while the boiler and funnel are made of steel to increase durability. The handle and knob are coated with soft-touch silicone for your safety and comfort. It brews espresso for 6 cups in a short span of 3-4 minutes.
This coffee maker is very simple to use: fill the bottom part with water, add you favourite ground coffee into the filter inside the coffee maker. Then place the moka coffee maker on the heat source and wait until your delicious coffee drink fills the top part!
Frequently Asked Questions
Ask your question about the product
Bialetti Moka Induction 6 cups Black reviews