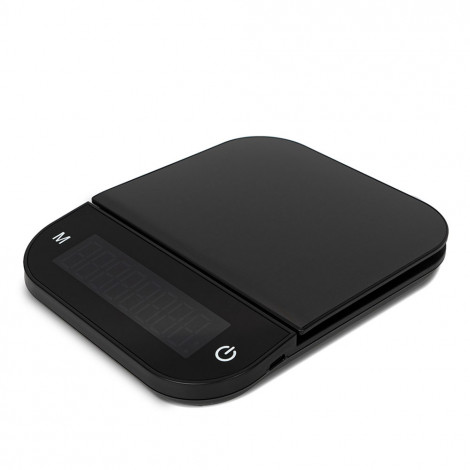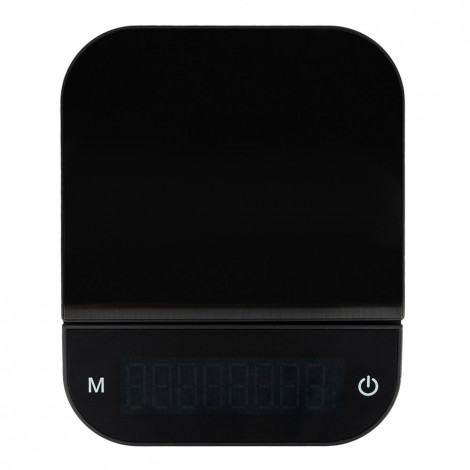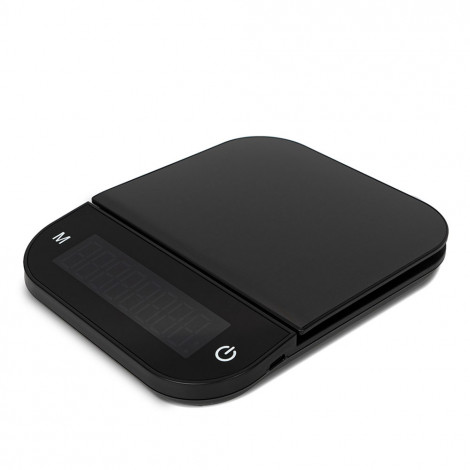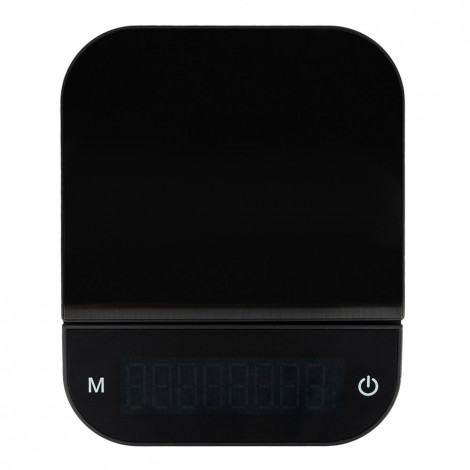 Coffee scales with a timer CHiATO
Delivery takes 3 – 5 days * 85% of orders are delivered the next day

Coffee scales with a timer CHiATO
In Stock
About product
Has your daily cup of coffee been lacking flavour lately? Have you found yourself getting tired of the same old brewing rituals you now perform on autopilot day in and day out? Are you desperate for something new, unexpected and as-yet-unexplored? Then go ahead and up your coffee game with CHiATO! These brewing tools and dishes are here to guide you deeper into the world of coffee, enabling you to examine hidden nooks and crannies, experiment with confidence, and ultimately discover what you like best. Make up your own rules as you go along. Make your coffee your own with CHiATO.
***
Here's an absolute must-have for any passionate home barista! These coffee scales from CHiATO will help you weigh your ground coffee or the prepared drink, as well as keep an eye on the exact brewing time. The scales are designed to be used with various drippers, such as the famous Hario V60.
LCD SCREEN
The wide LCD screen displays all of the necessary information, including weight, your chosen measurement units and timer.
MANUAL AND AUTOMATIC OPERATING MODES
Choose one of the two available operating modes: a manual or an automatic one. The manual mode requires you to press a button at the end of each step to move on to the next one (be it putting a jug with a dripper onto the scales, adding ground coffee or pouring the required amount of water). When operating in the automatic mode, the scales do it all for you: they recognise each step and go on to the next one automatically.
MAXIMUM ACCURACY IN TERMS OF BOTH WEIGHT AND VOLUME
These scales measure the amount of ground coffee or the volume of a prepared drink with an accuracy of ± 0.3 g. You can choose your preferred units too: grams and milliliters are available. Weigh anywhere from as little as 0.3 g to as much as 3000 g.
TIMER
To monitor brewing time, simply activate the timer. The maximum time available is 9 minutes and 59 seconds.
CONVENIENT DIMENSIONS
The dimensions of these scales (168 x 136 x 28 mm) make them suited for both a whole jug of coffee and a small ground coffee container.
*The scales can be powered either by three AAA batteries or via a Type-C connector.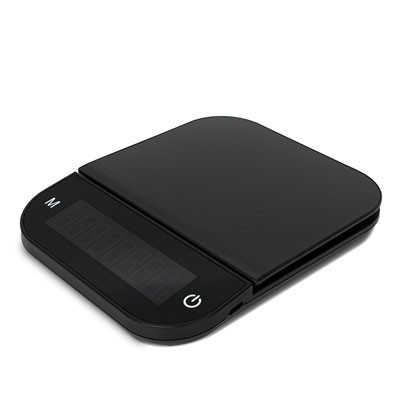 Frequently Asked Questions
Ask your question about the product