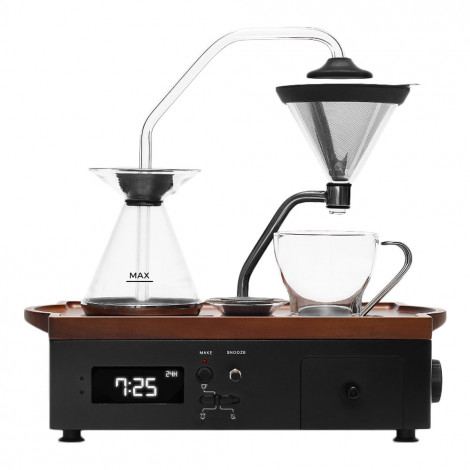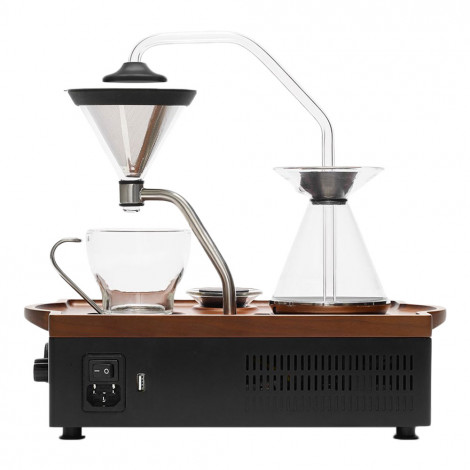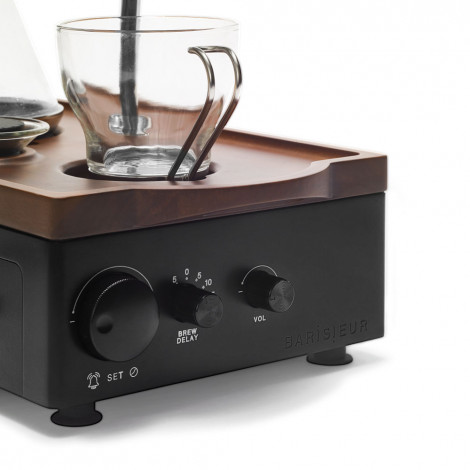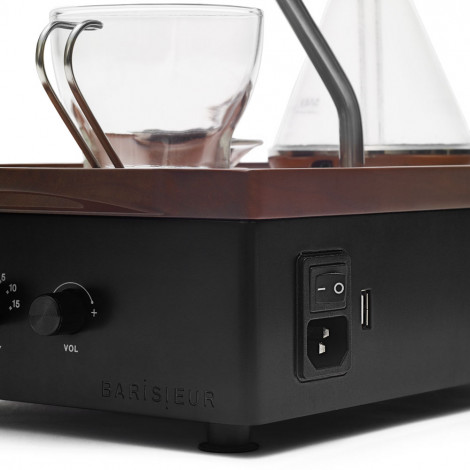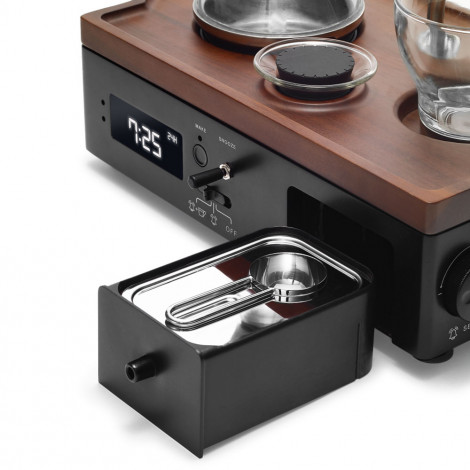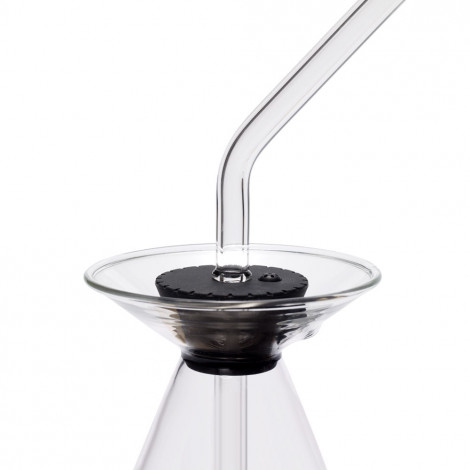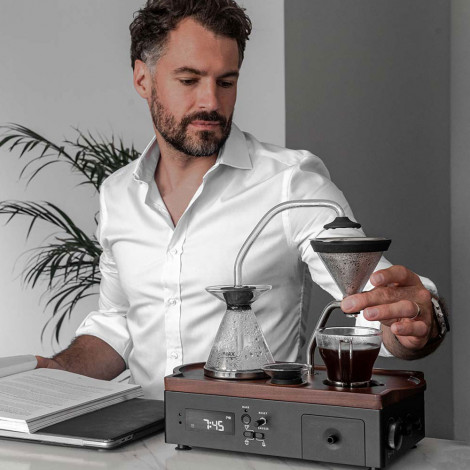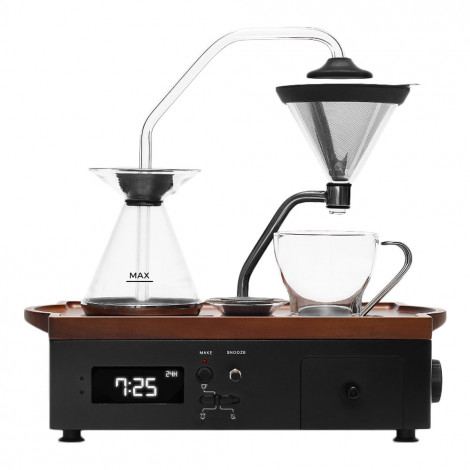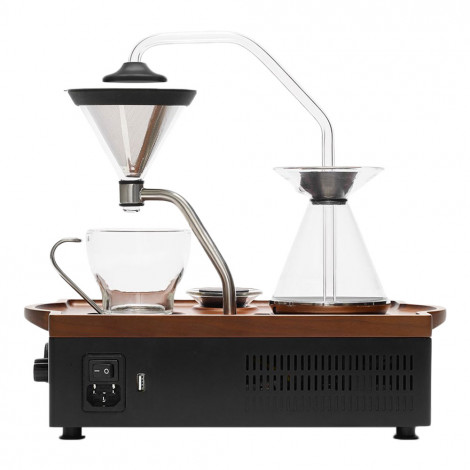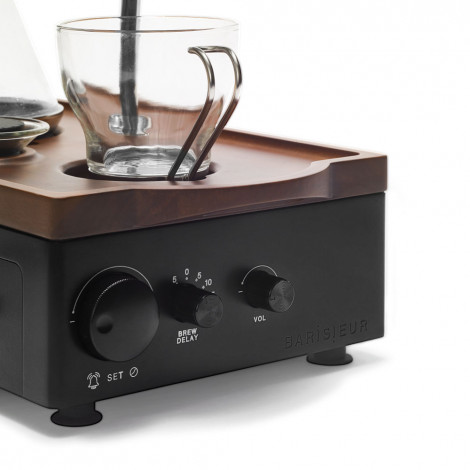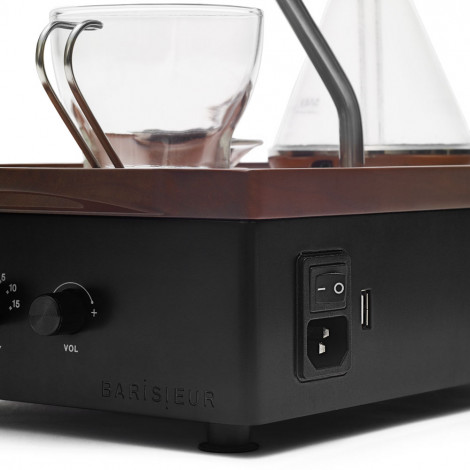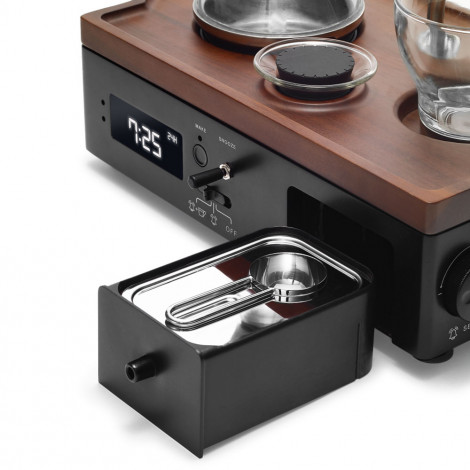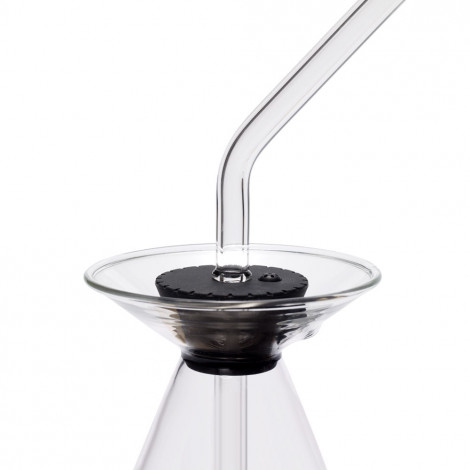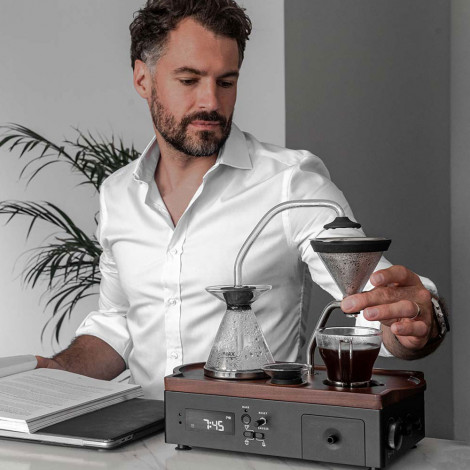 Coffee & tea alarm clock Joy Resolve "The Barisieur" (Black)

Coffee & tea alarm clock Joy Resolve "The Barisieur" (Black)
In Stock
Specifications
Type
Filter coffee makers
Coffee machine uses
Ground coffee
Country of Origin
United Kingdom
Coffee machine's screen
Black/White
About product
Would you like to wake up to the smell of freshly brewed coffee each morning? With the help of "The Barisieur" alarm clock from Joy Resolve, you can now do just that! Marvel at the elegant craftsmanship with hand-finished wood and hand-blown glass while taking advantage of numerous innovative functions, such as Brew-To-Wake, Brew-On-Demand, alarm clock, USB phone charging port, milk fridge and intuitive controls for setting the alarm and your brewing preferences. "The Barisieur" is nothing short of your personal bedside barista!
PERFECT POUR-OVER COFFEE WHENEVER YOU FEEL LIKE IT
At 94 °C, coffee is extracted fully without being burnt, ensuring particularly rich flavour. For your convenience, there's a brew-delay switch: you can program your coffee to start brewing before the alarm rings, at the time the alarm rings or several minutes after. And if you want to enjoy a cup of delicious coffee in the afternoon rather than early in the morning, there's the Brew-On-Demand option too!
FRESH MILK
The built-in mini milk fridge stays cool at 3–5 °C, keeping your milk fresh 24/7. Infrared sensors are used to detect the presence of milk.
TWO-LAYERED MESH FILTER
Designed to result in the best coffee possible, the two-layered mesh filter lets more coffee oils through, creating a full-bodied beverage with no grittiness or sediment at the bottom of the cup. Moreover, it's easy to clean and serves as a great alternative to paper filters.
BEAUTIFUL DESIGN COUPLED WITH IMPRESSIVE FUNCTIONALITY
"The Barisieur" is as functional as it is beautiful to look at: it's built using real hardwood, hand-blown glass and modern technologies to heat up water and keep your milk cold. If needed, you can store a week's worth of ground coffee or tea in a special compartment, which makes this coffee-brewing tool even more convenient.
WHAT'S INCLUDED?
The full set includes:
– A base with a storage compartment and a 5-gram scoop
– A wooden tray
– A shower head
– A pour-over funnel and filter
– A boiling vessel made from glass
– A glass transport tube
– A glass cup
– A glass milk vessel
– A quick start guide
– A safety guide
****
Joy Resolve is an award-winning lifestyle and homeware brand on a mission to bring joy and create timeless products that challenge conventions of technology, design and experience. The company is known for re-envisioning traditional home appliances with their unique design philosophy in mind, thus providing its clients with elegant solutions to the demands of contemporary living. Joy Resolve believes that quality is the best form of sustainability, so it makes products that last and age gracefully along with their user.
Frequently Asked Questions
Ask your question about the product