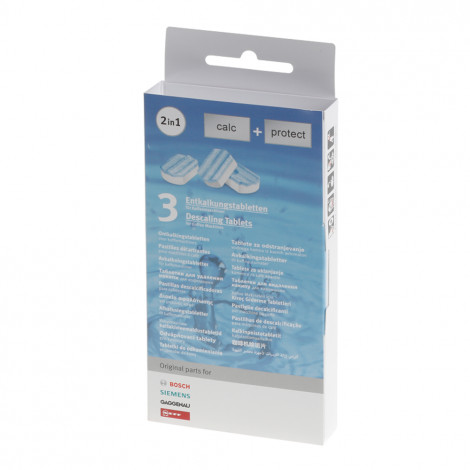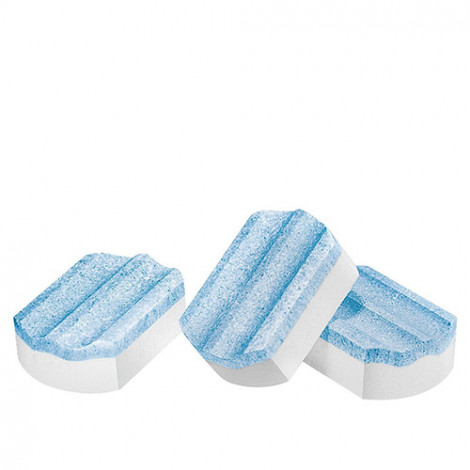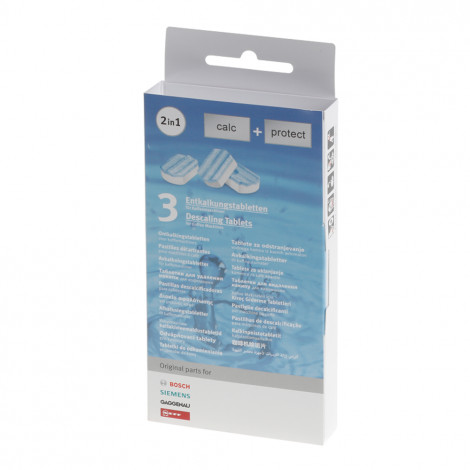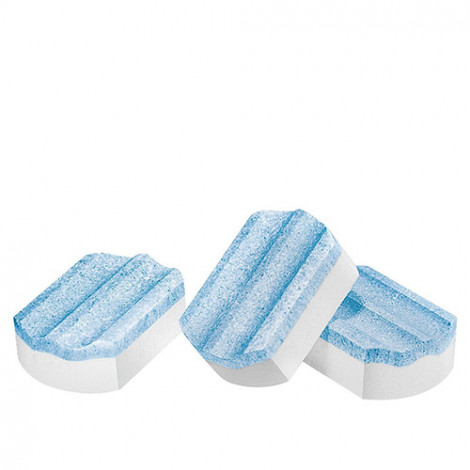 Descaling tablets Siemens & Bosch TZ80002
Product is no longer in production.

Descaling tablets Siemens & Bosch TZ80002
In Stock
Specifications
Country of Origin
Germany
About product
Limescale is one of the most common causes of coffee machine failure, so it is very important to remove it in time! Descaling tablets SIEMENS are created specifically for SIEMENS/BOSCH machines. They will effectively remove limescale, which accumulates in the coffee machine's water system, and prolong the life span of your machine.
How to use it?
There are 3 tablets in the pack, which will last for 3 descaling cycles. Run the automatic descaling program (check the machine's instructions) and once your machine asks for it, melt a tablet in 0.5 litres of water in the water tank. How often should you perform this? Well, it depends on how hard your water is. The harder it is, the more limescale collects. Measure your water hardness with the specialised strip and set it on your machine, so it will automatically count how often you should perform descaling.
Frequently Asked Questions
Ask your question about the product