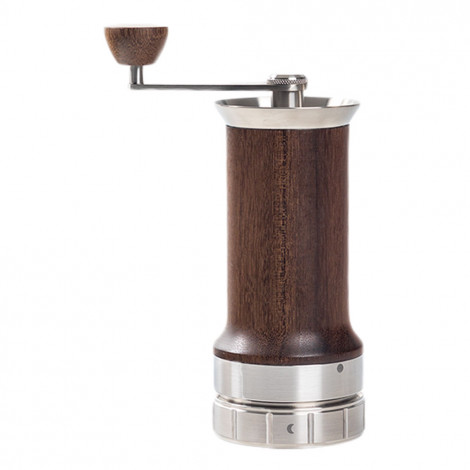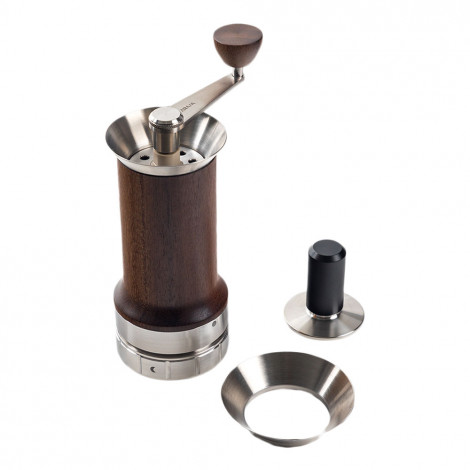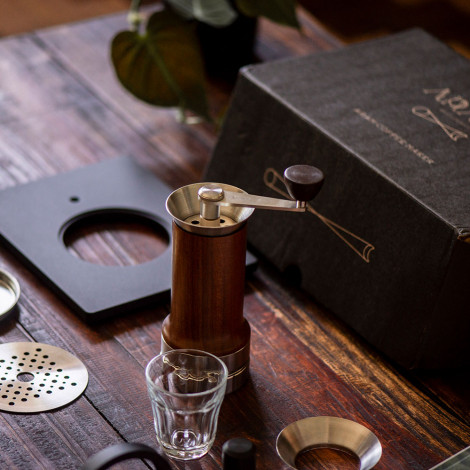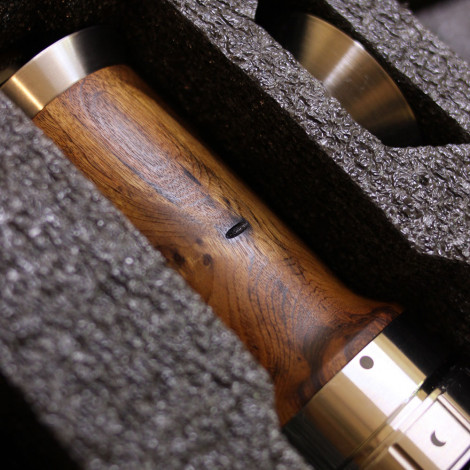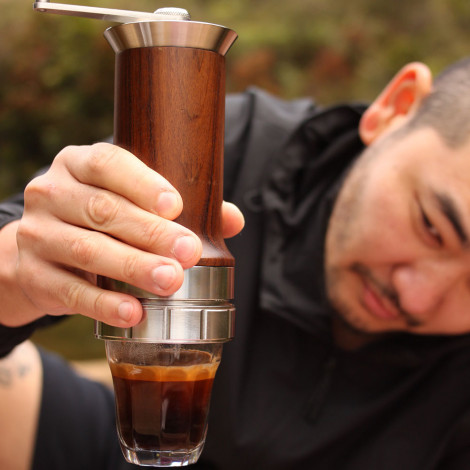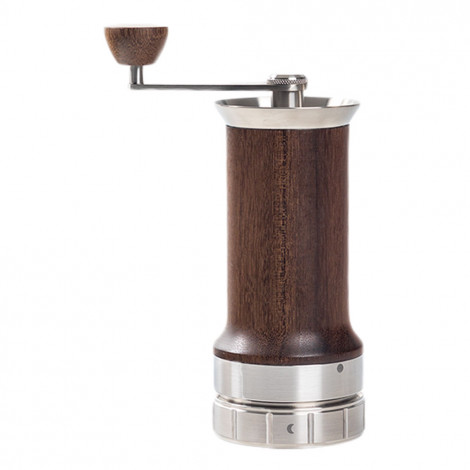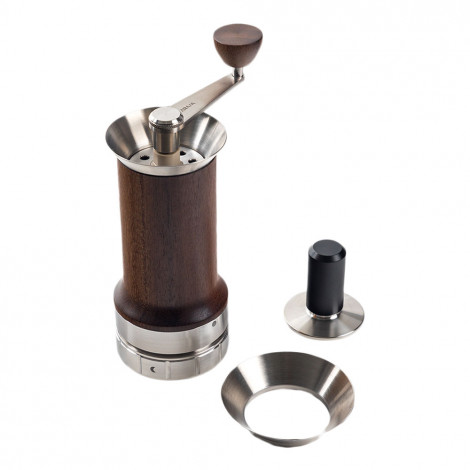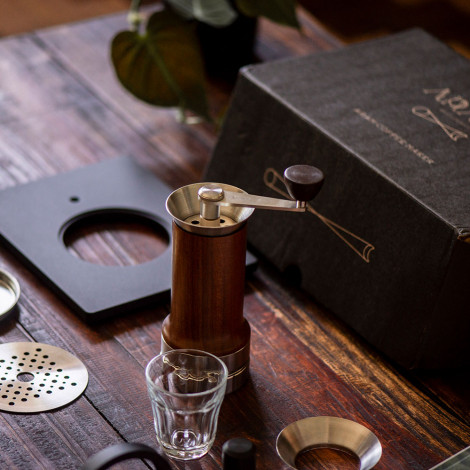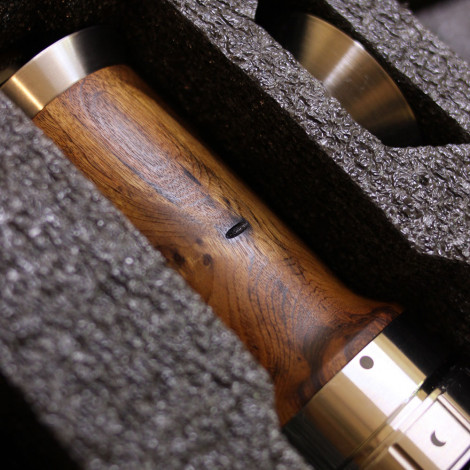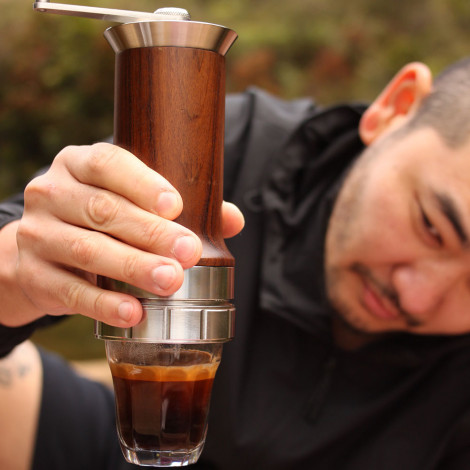 Espresso coffee maker Aram "Brownish"

Espresso coffee maker Aram "Brownish"
In Stock
Specifications
Type
Other coffee machines
Coffee machine uses
Ground coffee
About product
Discover coffee served in a way you've never seen before! Portable, with no electricity or capsules, the "Aram" espresso maker is bound to brew the best espresso you've ever tasted. Speed applied to the handle allows you to control the water pressure, providing a totally exclusive, personalised brew and letting even the most demanding connoisseurs explore every single nuance of their chosen beans. It's the perfect coffee maker for true coffee lovers!
AUTHENTIC ESPRESSO
Have all the control of high-level professional machines at hand and create pressure from 0 to 15 bars to extract the best from your coffee beans:
Water: you can add cold, warm or boiling water and extract your coffee the way you want to.
Pressure profile: turn the handle faster or slower to control the pressure. From 0 to 15 bars, you can now brew coffee with close to no effort.
Pre-infusion control: control the duration of pre-infusion and unveil even more flavours in your espresso glass.
MAKE YOUR COFFEE YOUR OWN
The double basket of this coffee maker lets you use anywhere from 16 to 24 grams of ground coffee per dose. Brew ristretto, double espresso, or simulate other brewing methods, such as French press or even filtered coffee. (*The coffee maker does not grind beans.)
ZERO WASTE
No paper filters or capsules! After brewing coffee, all the "Aram" leaves you with is a coffee puck, which can then return directly to the arms of nature, fertilising plants and vegetables.
MINIMALIST DESIGN
The simple, timeless design of this appliance will suit pretty much any kitchen.
TAKE YOUR COFFEE MAKER WITH YOU
Brew coffee wherever you want! All you'll need is a source of hot water—and you won't even need that if you're up for a cold espresso.
HIGH-END TECHNOLOGY
Made from 304 stainless steel, this appliance was manufactured using some of the best materials in the world, such as the Iglidur® polymer made in Germany.
MADE IN BRAZIL
"Aram" is the first and only espresso maker to be made in Brazil. With many handmade components, it's manufactured by a chain of local craftsmen focused on high quality and precision.
WHAT'S IN THE BOX?
1 "Aram" espresso maker
1 shot glass
1 tamper
1 double filter (53 mm)
1 naked portafilter
1 funnel
(Note: this version DOES NOT include steel support!)
*****
ATTENTION: Each piece of wood used when producing these coffee makers has its own original, exclusive texture. The exact shade of these coffee makers may thus vary, making every one of them unique. The natural wooden surface may have some minor cracks at the base and top: this does not influence the brewing process and is not considered a defect.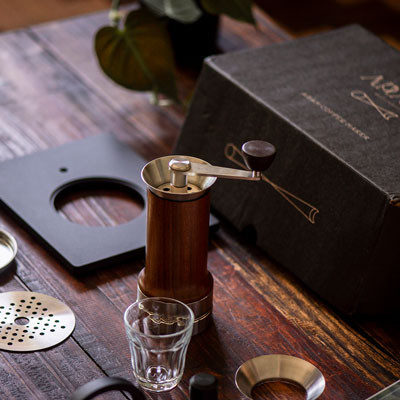 Frequently Asked Questions
Ask your question about the product