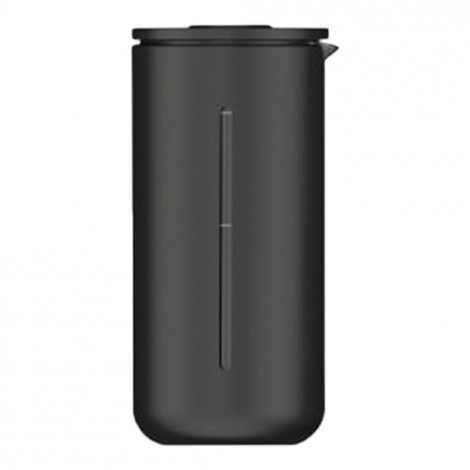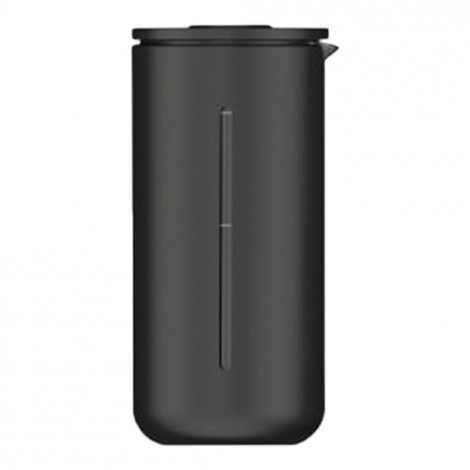 French press TIMEMORE "Small U", 450 ml
Delivery takes 3 – 5 days * 85% of orders are delivered the next day

French press TIMEMORE "Small U", 450 ml
In Stock
Specifications
Material
Borosilicate Glass
About product
It seems like the French press has been around forever — but the gorgeous, elegant version created by TIMEMORE may make you rediscover this classic coffee brewing device all over again!
REDEFINING THE BEAUTY OF THE FRENCH PRESS
When creating this beautiful device, its manufacturers have sought to redesign the classic French press and put a modern spin on it. The coffee maker produced by TIMEMORE is hence characterised by an elegant, minimalist design, as well as ease of use. Thanks to high-quality materials, such as temperature-resistant borosilicate glass, stainless steel and food-grade silicone, this French press is also extremely reliable.
V-SHAPED SPOUT
The V-shaped spout of this French press ensures that coffee will flow into your cup smoothly and uniformly. It also protects your kitchen counters from accidental drips and spillage.
HIGH-DENSITY STAINLESS-STEEL MESH
The dense mesh made from stainless-steel means that you can grind your coffee beans finely and still feel confident that there'll be no grounds in your drink. The mesh is suited perfectly for making both tea and coffee, so you can get more out of your French press!
TIMEMORE: GIVING YOU MORE TIME TO ENJOY DELICIOUS COFFEE
Established in 2012 by several coffee lovers, TIMEMORE is a relatively young company based in China that has nevertheless already managed to make waves in the coffee industry. Their products are aimed at the fans of specialty coffee who enjoy brewing their drinks manually at home. From hand grinders and brewing scales to kettles and French presses, TIMEMORE combines careful design and thoughtful craftsmanship in every single coffee maker or accessory they produce. To TIMEMORE, this work is an art. Their products help coffee lovers all over the world to slow down for a moment and take some time to enjoy a delicious, expertly prepared drink.
Frequently Asked Questions
Ask your question about the product