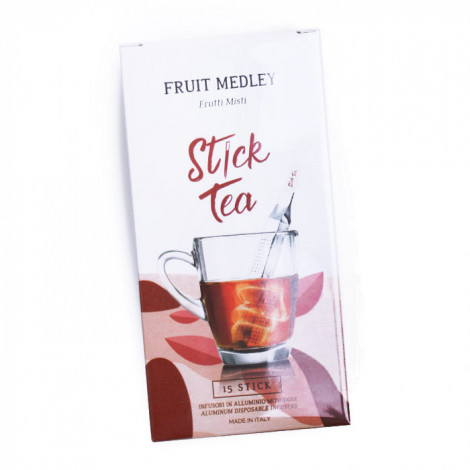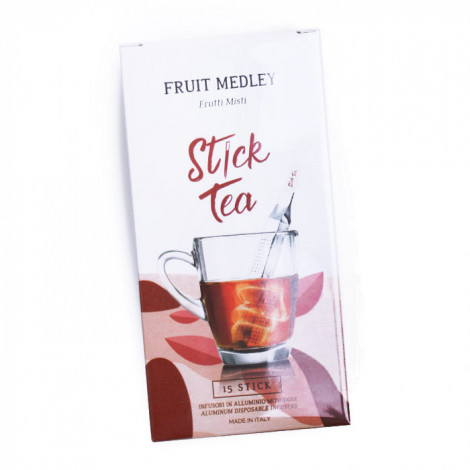 Fruit tea Stick Tea "Fruit Medley", 15 pcs.
Delivery takes 3 – 5 days * 85% of orders are delivered the next day

Fruit tea Stick Tea "Fruit Medley", 15 pcs.
In Stock
Specifications
Tea type
Fruit-herbal tea
About product
Hibiscus and Rosehip tea flavored with peach and apple pieces. Bright, ruby red color, fresh taste of the summer. DECAFFEINATED. STICK TEA always causes admiration and encourages conversation over a cup of tea.
STICK TEA – unique brewed tea effect in a single-use strainer and:
No floating leaves
Control the intensity of tea
Forget about the spoon
Hygienic and aesthetic
Interesting, fun and delicious
Preparation: put the stick into a cup, pour hot water into the cup, wait a few seconds and mix with the same stick till you get the desired intensity. If you want, add sugar and mix it with the same stick!
Recommended with: fruity rosehip and hibiscus tea is tasty both hot and cold. Pairs well with fruits and light salads. As this tea is caffeine-free, it is a perfect choice for the evening.
Frequently Asked Questions
Ask your question about the product