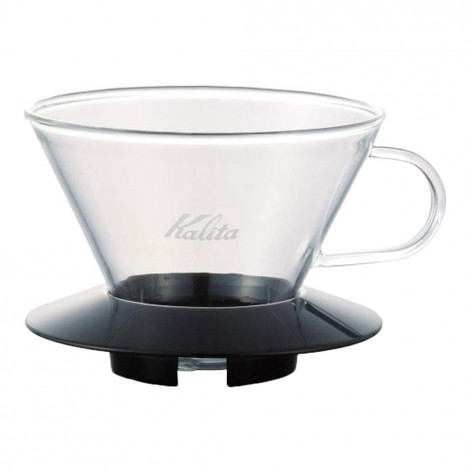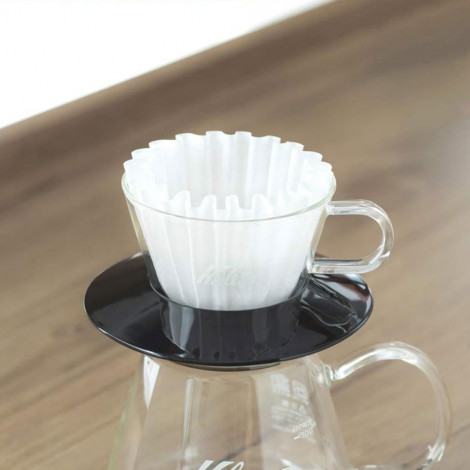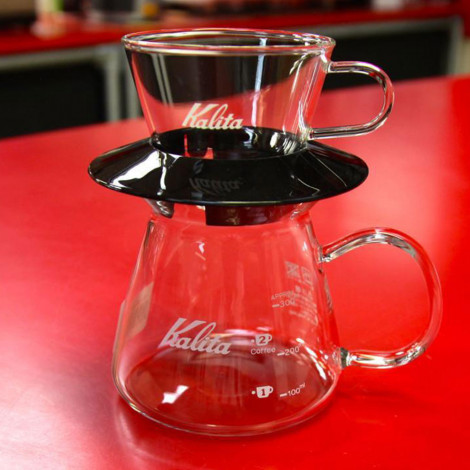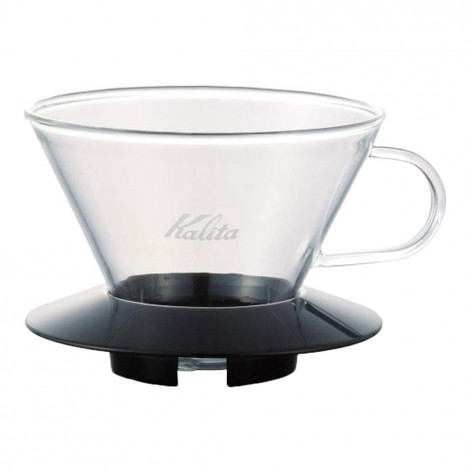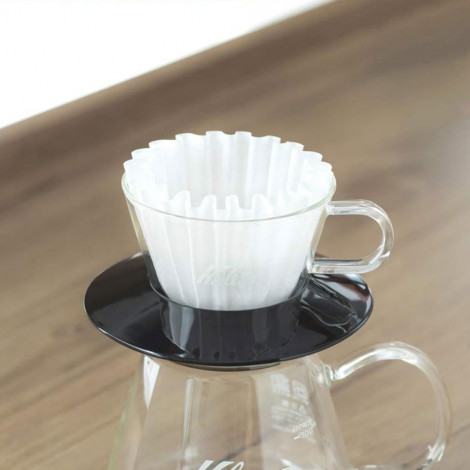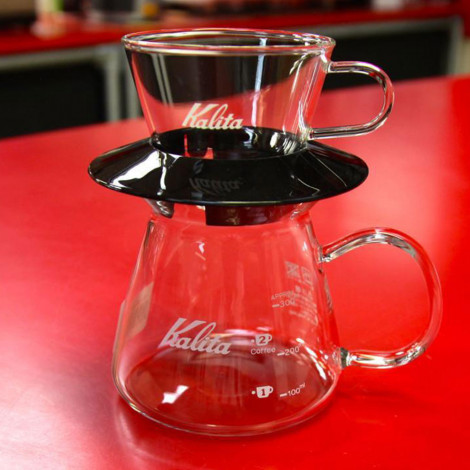 Glass dripper Kalita "Wave #155 (Black)"
Product is no longer in production.

Glass dripper Kalita "Wave #155 (Black)"
In Stock
Specifications
Extra features
Dishwasher safe
About product
Unlike the cone drip coffee maker versions, like the V60 or Chemex, this dripper is equipped with a flat three-holed bottom, which means that the coffee brewed in this tool comes into contact with water in a unique way. The Kalita "Wave" dripper should be used with wave-technology paper filters (the filters and the glass server can be purchased separately), which also change the way in which coffee is extracted.
The brew ratio based on the start weight is similar to the one used in the Hario V60 and Chemex coffee makers: 60 g of coffee per 1 litre of water.
Using the Kalita "Wave #155" filter, you can brew 300–500 ml of coffee.
Dishwasher-safe.
***
Kalita Co., Ltd. was established in 1959, in Tokyo. Since then, their products — extremely high-quality coffee-making equipment designed for brewing the perfect coffee at home — have become famous all over the world.
Frequently Asked Questions
Ask your question about the product