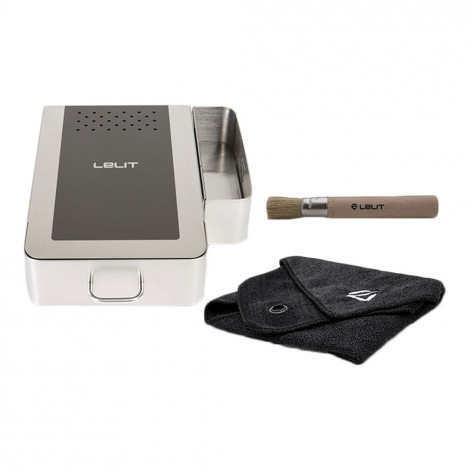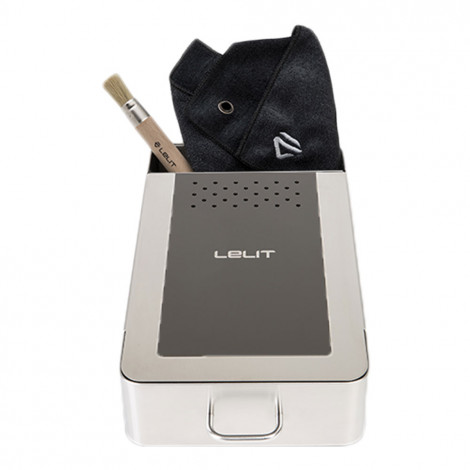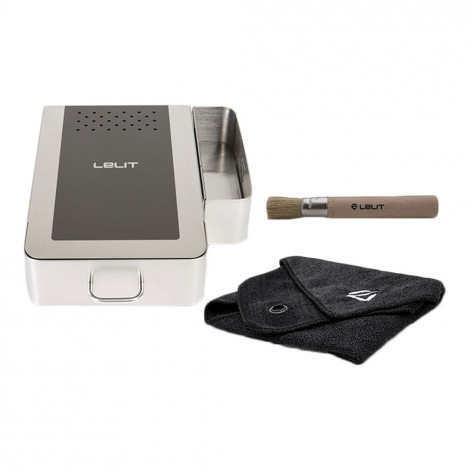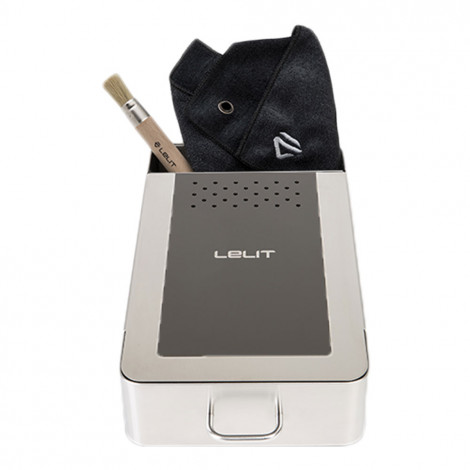 Knock box drawer Lelit "PLA360M"
Delivery takes 3 – 5 days * 85% of orders are delivered the next day

Knock box drawer Lelit "PLA360M"
In Stock
Specifications
Extra features
Dishwasher safe
Material
Brushed stainless steel
About product
The Lelit "PLA360M" knock box drawer is a high-quality piece of equipment for any passionate barista. It features an innovative design and is made of brushed stainless steel with holes in it to prevent condensation. The drawer is capable of holding 70 coffee pucks of 14 g each, so it's particularly capacious. Moreover, the anti-slip rubber feet protect your working surface from unsightly scratches. If you want to make the coffee brewing process even more convenient, this tool is guaranteed to help!
IDEAL BASE FOR LELIT COFFEE GRINDERS
The dimensions of this knock box make it suit the majority of Lelit coffee grinders — the box can act as a beautiful and useful grinder base.
PULL-OUT KNOCK BOX
To discard used coffee pucks, simply pull out the inner drawer. Inside it, there's a solid knock bar for you to hit your portafilter against. The bar is covered with rubber, so it's good at absorbing impact. In addition, the drawer itself is dishwasher-safe.
MAGNETIC STORAGE COMPARTMENT
The box is equipped with a magnetic storage compartment that can be anchored to the side or back of the tool. Use it to store any loose parts or accessories!
MICROFIBER CLOTH AND CLEANING BRUSH INCLUDED
The knock box drawer comes with a cleaning brush and a microfiber cloth. The cloth has a hole in it, so you can conveniently hang it on a hook in your kitchen, while the handle of the brush is adorned with the Lelit logo.
Warranty: 24 months for home use and 12 months for commercial use.
Frequently Asked Questions
Ask your question about the product