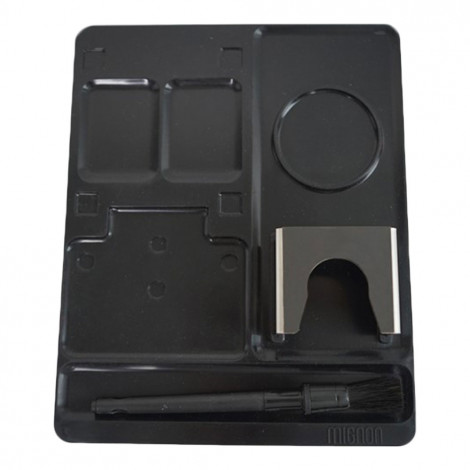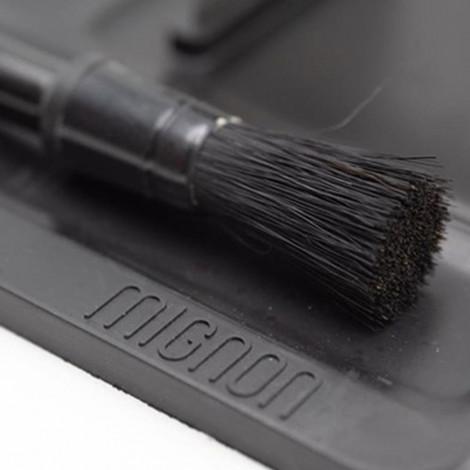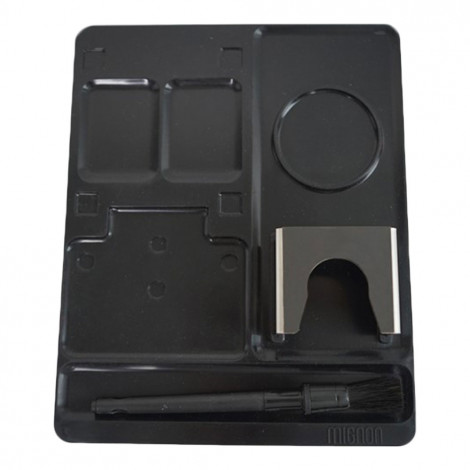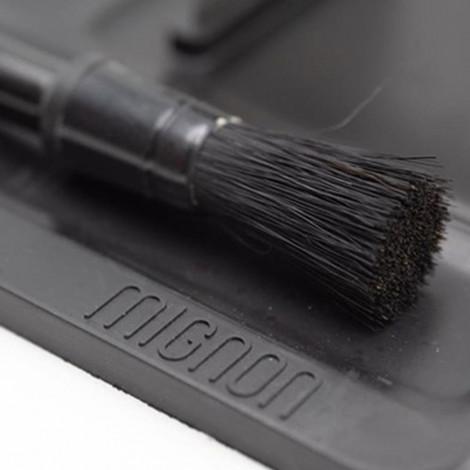 Delivery takes 3 – 5 days * 85% of orders are delivered the next day

Mat Kit Eureka "Mignon"
In Stock
Specifications
Extra features
Dishwasher safe
About product
This is a new kit dedicated to the Mignon "Range" coffee grinder, but it's also suited perfectly for any Mignon.
WHAT'S IN THE KIT?
The kit consists of a silicone mat developed to ensure consistent performance over time and particular resistance to wear (extremely compact overall dimensions: W: 227 mm, D: 280 mm), as well as a tamping station and a brush.
ORGANISE YOUR COFFEE AREA
This kit will help you press your coffee with more ease (the tamping station is compatible with every filter holder on the market), protect your working surface and keep your Mignon corner spotlessly clean.
EASY TO CLEAN
The mat is extremely easy to clean thanks to its special washable material, which is dishwasher-safe too.
PERFECT FOR YOUR MIGNON
In addition to being compatible with any Mignon model, the kit is also personalised: there's a beautiful "Mignon" engraving on the surface of the cleaning brush.
Frequently Asked Questions
Ask your question about the product