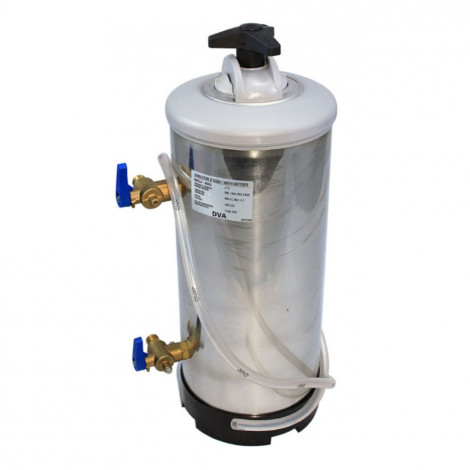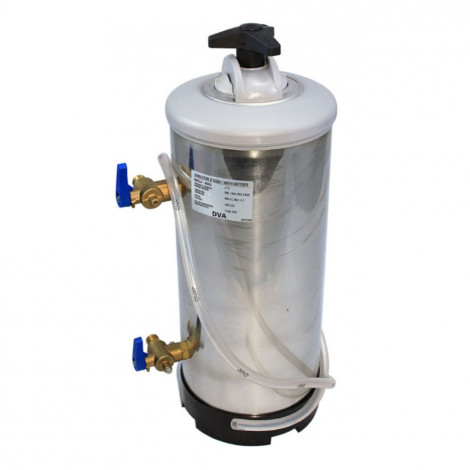 Professional water softener, 12 l
Delivery takes 3 – 5 days * 85% of orders are delivered the next day

Professional water softener, 12 l
In Stock
Specifications
Type
Other maintenance products
About product
Although you may have soft water in your area, it is still recommended to install a water softener for even the slightest of calcium/lime deposits that can accumulate in your commercial espresso machine.
This water softener is special because it is rechargeable with salt and the unit does not need a filter cartridge replacement. This option is not only cheaper but also more environmenatlly friendly as it reduces the amount of landfill waste.
– Working Pressure: MIN 1 BAR; MAX 8 BAR
– Temperature: MIN 4 C; MAX 15 C
– Flow Rate: 1000 LT/h
– Regeneration Salt: 1.5 Kg NaCl
– Dimensions (WxH), cm: 22,35 x 49.98.
Frequently Asked Questions
Ask your question about the product