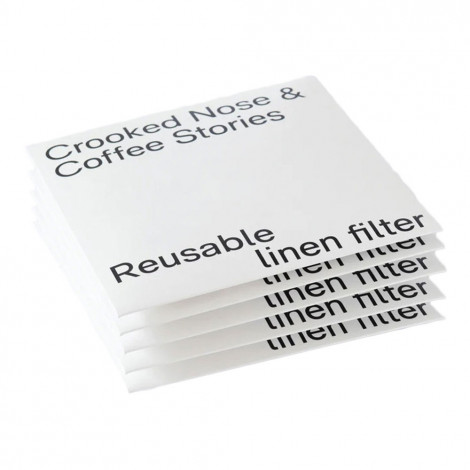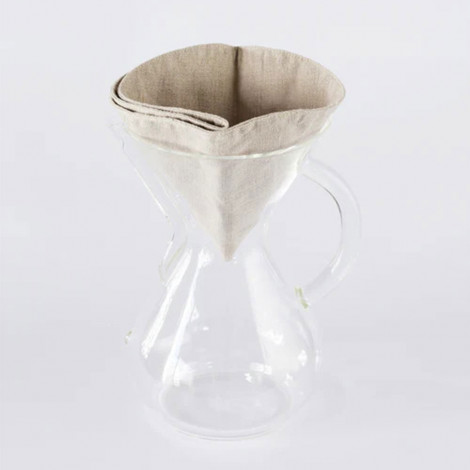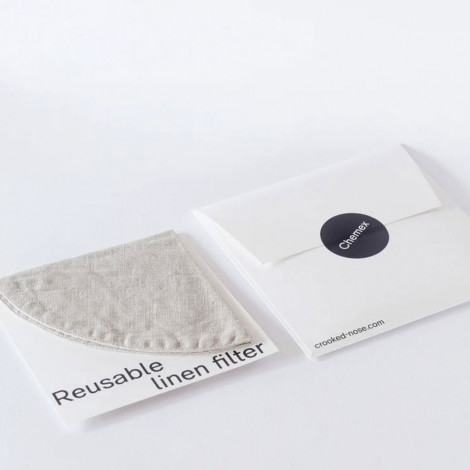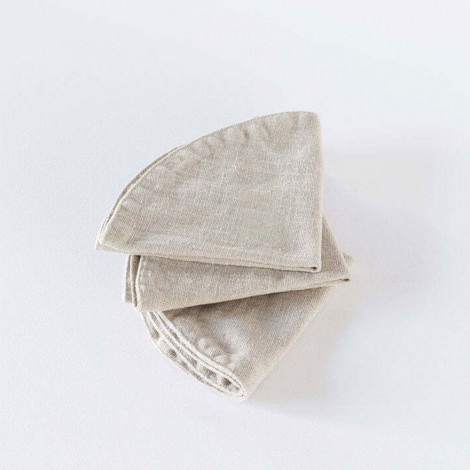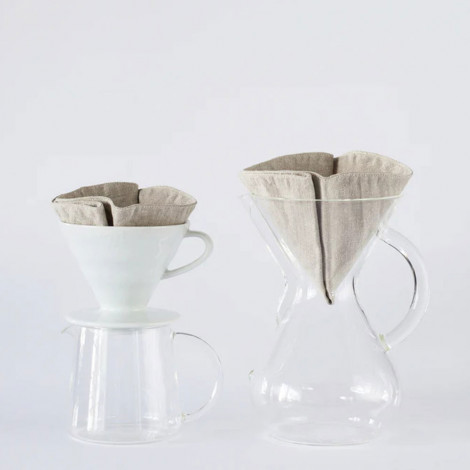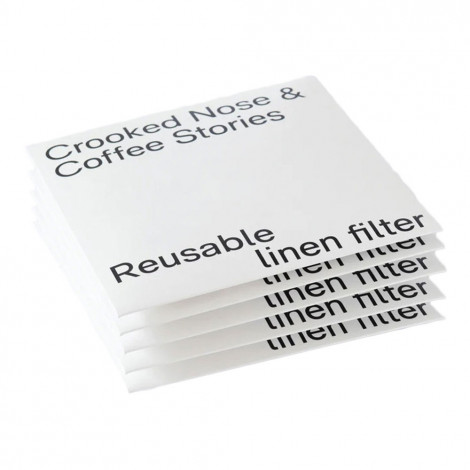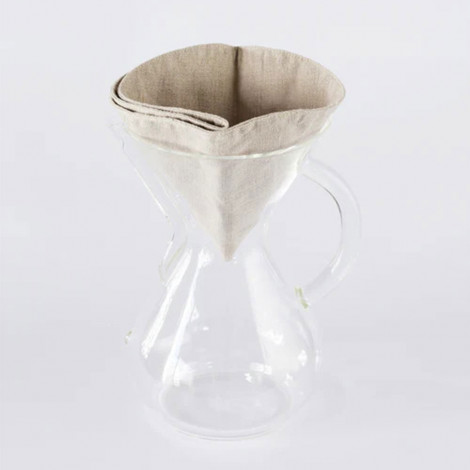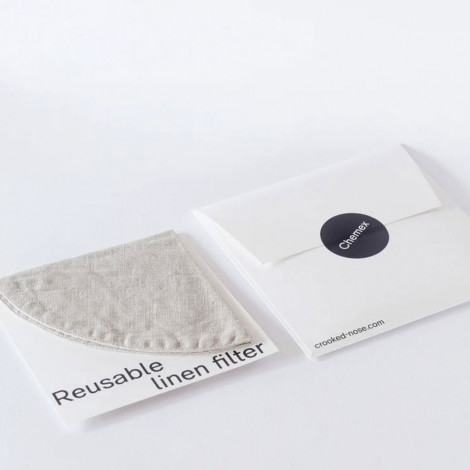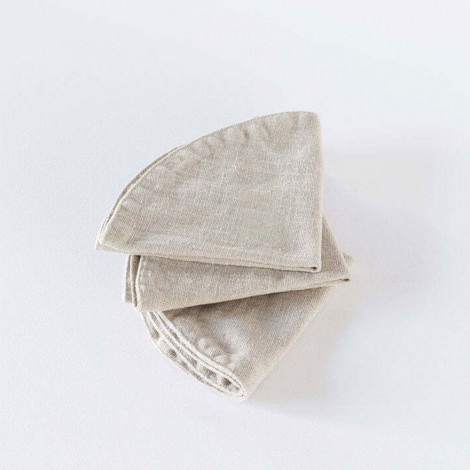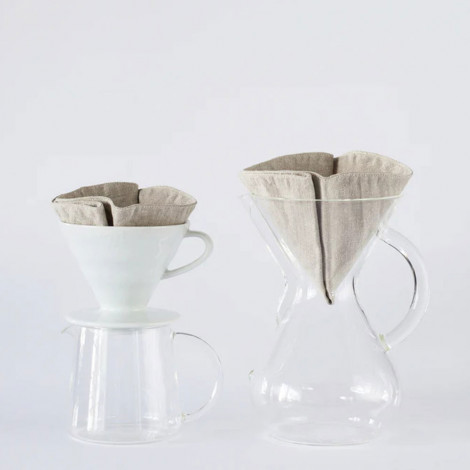 Reusable linen filter for Chemex coffee makers Crooked Nose & Coffee Stories
Delivery takes 3 – 5 days * 85% of orders are delivered the next day

Reusable linen filter for Chemex coffee makers Crooked Nose & Coffee Stories
In Stock
Specifications
Manufacturer
Crooked Nose
Country of Origin
Lithuania
About product
The new reusable, natural linen filter from Crooked Nose & Coffee Stories is suited for classic 6/8-cup Chemex coffee makers. The filters have been designed and are manufactured in Lithuania.
Awards:
– Finalist of Best New Product by Sprudgie Awards 2020
Features:
– suited for repeated use: even if used very frequently, it lasts for a minimum of 2–3 years;
– natural, organic and made from OEKO-TEX®-certified linen;
– lets more coffee oils through, so the resulting brew is richer and particularly full-bodied;
– double-layered;
– easy-to-clean.
How to use a linen filter?
1. Fold the filter up into a shape of one quarter of a circle.
2. Wet the filter slightly with hot water.
3. Dry it gently with a cloth.
4. Insert the filter into your Chemex coffee maker, but make sure to leave some space between the filter and the walls.
How to clean a linen filter?
If you use this filter anywhere from 1 to 5 times a week, we recommend washing it in a washing machine once a month. Make sure to use natural, unscented detergents when doing so.
Diameter: 30.6 cm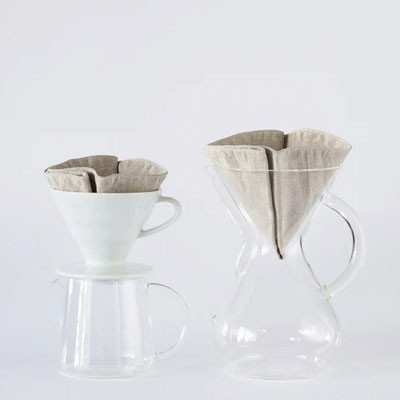 Frequently Asked Questions
Ask your question about the product