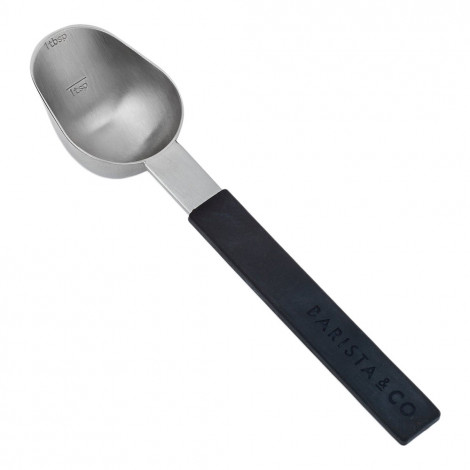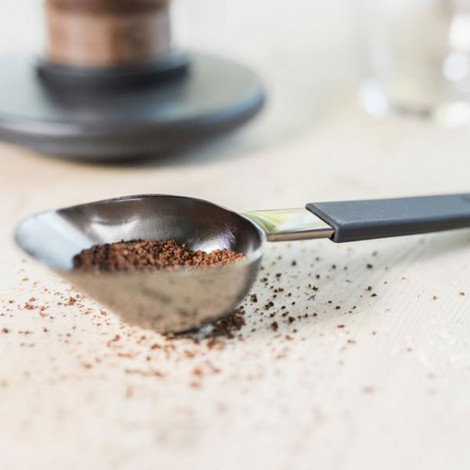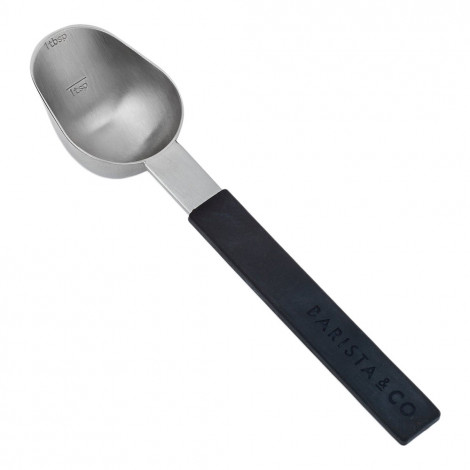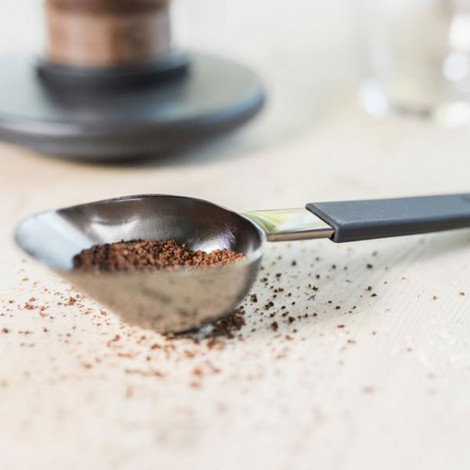 Stainless-steel coffee measuring spoon Barista & Co "Scoop Spoon Steel"
Delivery takes 3 – 5 days * 85% of orders are delivered the next day

Stainless-steel coffee measuring spoon Barista & Co "Scoop Spoon Steel"
In Stock
Specifications
Manufacturer
Barista & Co
Country of Origin
United Kingdom
About product
This scoop has been designed to improve the functionalities of a traditional measuring spoon. It'll allow you to measure out a 6-ml teaspoon or 15-ml tablespoon of coffee with extreme ease.
MEASURE AND SERVE WITH EASE
The scoop design and tapered edge make it particularly easy to measure coffee or any other foodstuff directly from the bag.
NON-SLIP SILICONE HANDLE
The extended handle allows you to reach the very bottom of deep bags, while heat-resistant silicone ensures that the scoop is comfortable to hold and doesn't slip when wet.
INTERNAL MEASURE MARKS
The internal 6-ml (teaspoon) and 15-ml (tablespoon) measure marks enable coffee lovers to measure out ground coffee or various liquids with extreme precision.
MADE FROM RUST-RESISTANT STAINLESS STEEL
The heavy-duty medical-grade stainless steel that the scoop is made of is long-lasting, durable, yet still beautiful to look at: it features a polished black finish on the handle and a brushed finish inside the scoop.
Frequently Asked Questions
Ask your question about the product