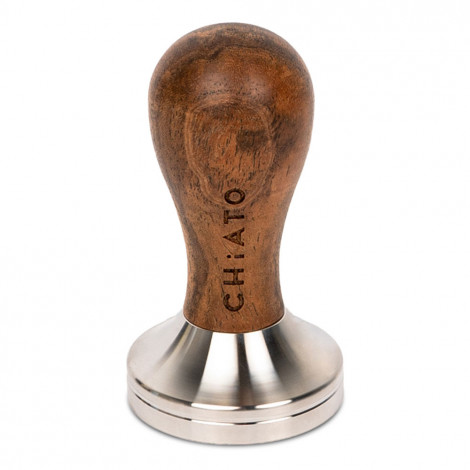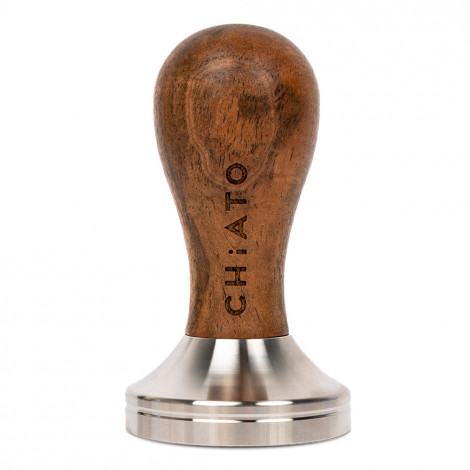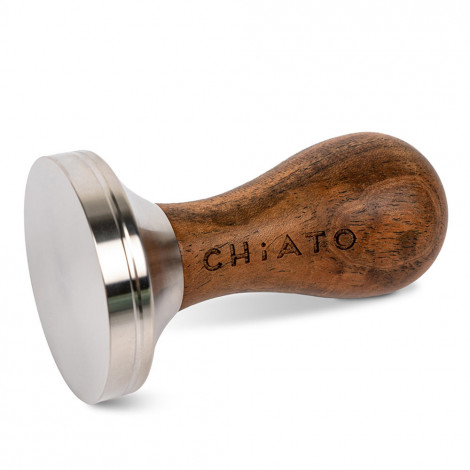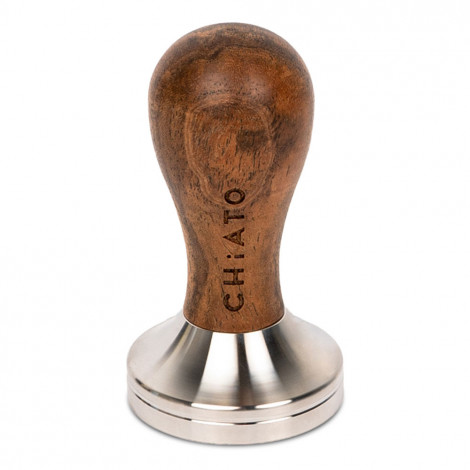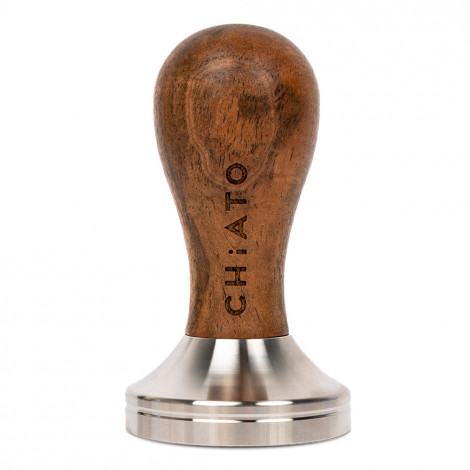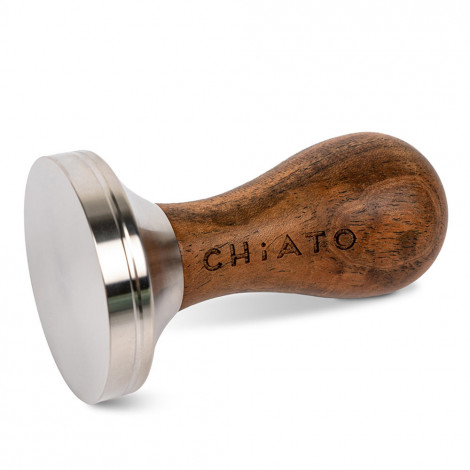 Stainless steel tamper with a wooden handle CHiATO, 51 mm
Delivery takes 3 – 5 days * 85% of orders are delivered the next day

Stainless steel tamper with a wooden handle CHiATO, 51 mm
In Stock
About product
Has your daily cup of coffee been lacking flavour lately? Have you found yourself getting tired of the same old brewing rituals you now perform on autopilot day in and day out? Are you desperate for something new, unexpected and as-yet-unexplored? Then go ahead and up your coffee game with CHiATO! These brewing tools and dishes are here to guide you deeper into the world of coffee, enabling you to examine hidden nooks and crannies, experiment with confidence, and ultimately discover what you like best. Make up your own rules as you go along. Make your coffee your own with CHiATO.
***
This elegant, durable 51-mm tamper from CHiATO is bound to make your daily coffee rituals even more gorgeous and convenient.
CRAFTED FROM STAINLESS STEEL AND INDIAN ROSEWOOD
This tamper boasts materials of the highest quality: its base is made from 304 stainless steel, while the elegant wooden handle is crafted from luxurious Indian rosewood.
ERGONOMIC DESIGN
Thanks to its ergonomic handle, the tamper is pleasant to hold and convenient to tamp your favourite coffee with.
IMPRESSIVE DURABILITY
The tamper withstands any natural acids with ease, is rust-resistant and ready to serve its barista for years to come.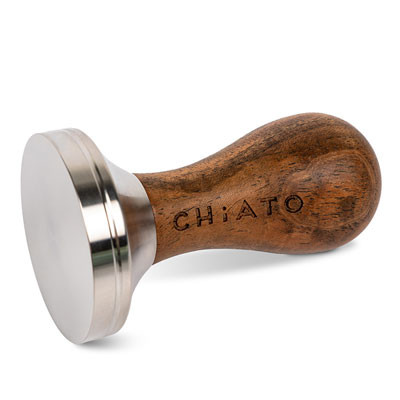 Frequently Asked Questions
Ask your question about the product