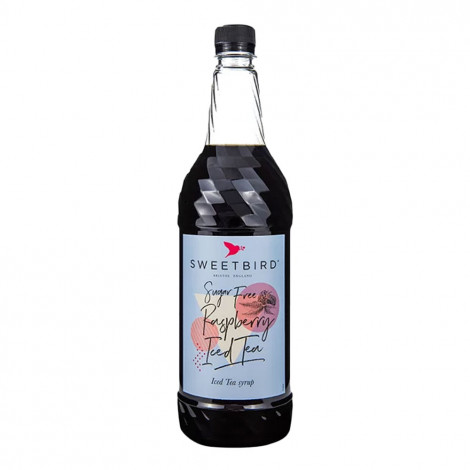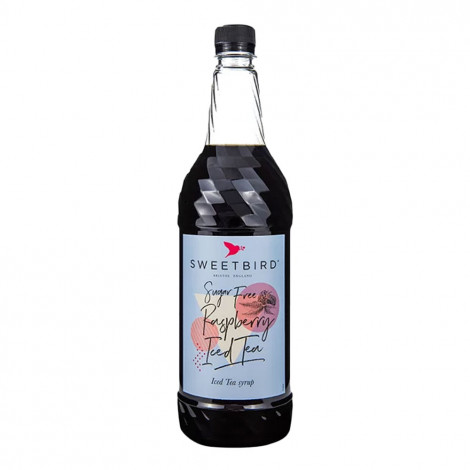 Syrup for iced tea Sweetbird "Sugar Free Raspberry Iced Tea", 1 l
Syrup for iced tea Sweetbird "Sugar Free Raspberry Iced Tea", 1 l
In Stock
Specifications
Country of Origin
United Kingdom
About product
Refreshing, fruity and sugar-free! Made with real raspberry juice and black tea extract, Sweetbird's "Sugar Free Raspberry Iced Tea" syrup is the latest addition to the company's iced tea syrup collection. No more brewing hot tea and waiting for it to cool, all the while hoping it's the right strength!
This refreshing summer flavour is perfect for iced tea and requires just 3 pumps for a 355-ml beverage. A one litre bottle will result in 41 of those, which is better for the environment than multiple single-use plastic bottles of ready-to-drink iced teas. Feel free to make some in advance and store in a large jug for later!
– Made in Bristol, UK
– Made with real raspberry juice
– Made with real black tea extract
– One bottle makes 41 iced tea servings (355 ml)
– Free from artificial flavours
– Free from GMOs
– Approved by the Vegan Society
How to make an iced tea (355 ml)?
1. Add 3 pumps of "Sweetbird" syrup to a 355-ml glass.
2. Fill ¾ of the glass with still or sparkling water.
3. Stir, then add ice cubes to fill up the glass.
4. Garnish, serve and enjoy!
Ingredients: water, raspberry juice from concentrate (7%), acids: citric & malic acid, natural flavouring, black tea extract, colour: plain caramel, thickener: cellulose gum, sweeteners: sucralose, steviol glycosides, preservative: potassium sorbate.
Storage conditions: store in a cool, dry place, away from direct sunlight or sources of heat. Once opened, the syrup should be kept sealed with a pump or with the cap replaced and ideally used within 2 months.
Frequently Asked Questions
Ask your question about the product