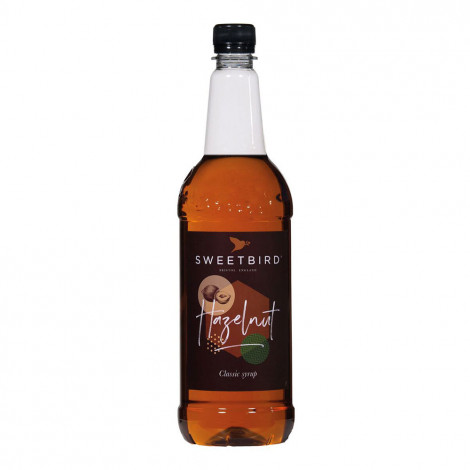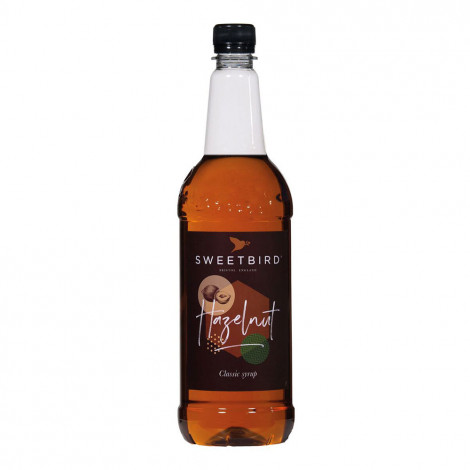 Coffee syrup Sweetbird "Hazelnut", 1 l

Coffee syrup Sweetbird "Hazelnut", 1 l
In Stock
Specifications
Total fat, of which saturated fat
0 g
Carbohydrates, of which sugars
89.2 g
Country of Origin
United Kingdom
About product
Inspired by the sweet taste and nutty aroma of hazelnut, Sweetbird has created a syrup which works beautifully with coffee—and doesn't contain any actual nuts, in fact! Combine it with other syrups to create any number of hot or cold drinks, be it a praline frappé or a fruit-and-nut hot chocolate, or simply flavour your favourite beverages with it.
• Made in Bristol, UK
• Made with British sugar
• Free from artificial colours
• Free from high-fructose corn syrup
• Free from GMOs
• Approved by the Vegan Society
Ingredients: sugar, water, natural flavouring, acidity regulator: citric acid, preservative: potassium sorbate, colour: plain caramel.
Storage conditions: for the optimal shelf life, keep in a cool, dry place, away from direct sunlight or sources of heat. Once opened, the syrup should be kept sealed by replacing the cap and ideally used within 2 months.
Frequently Asked Questions
Ask your question about the product