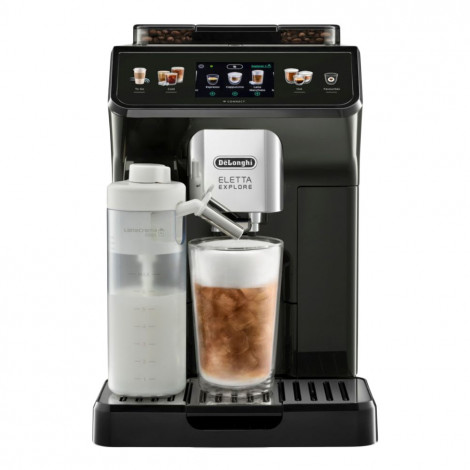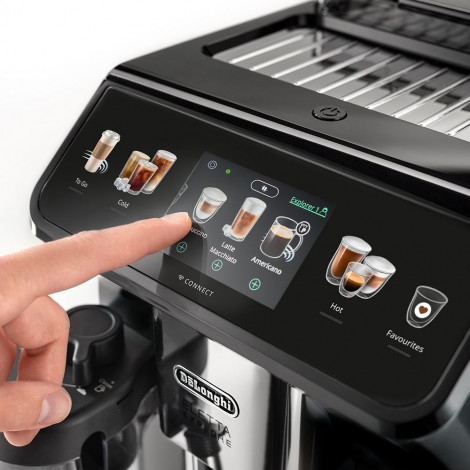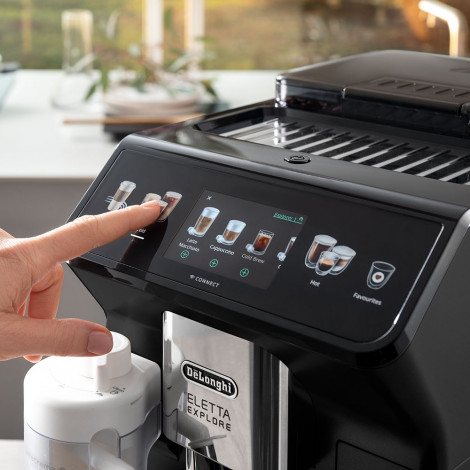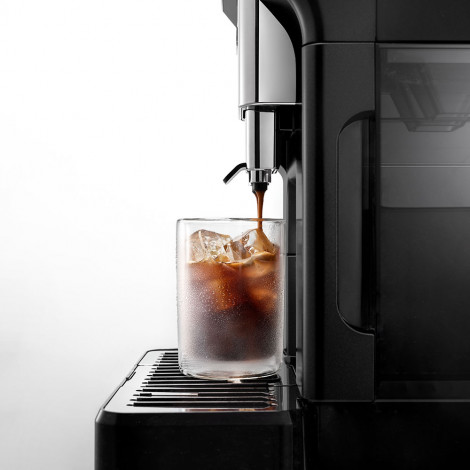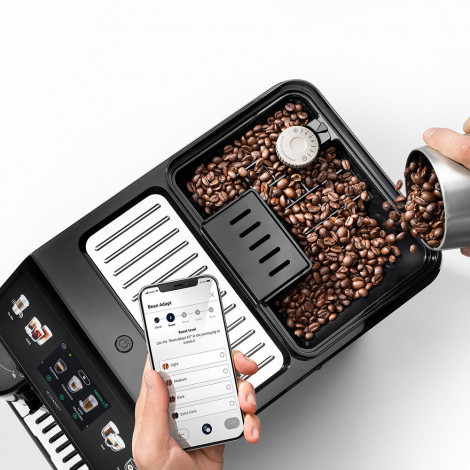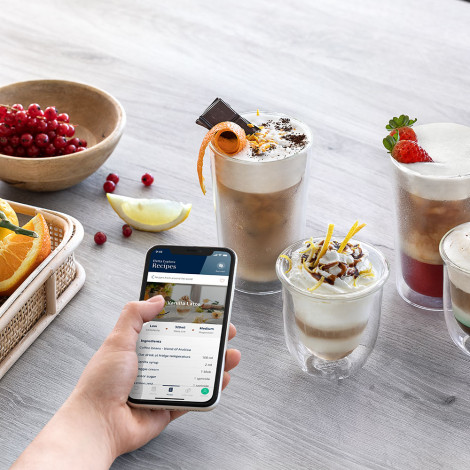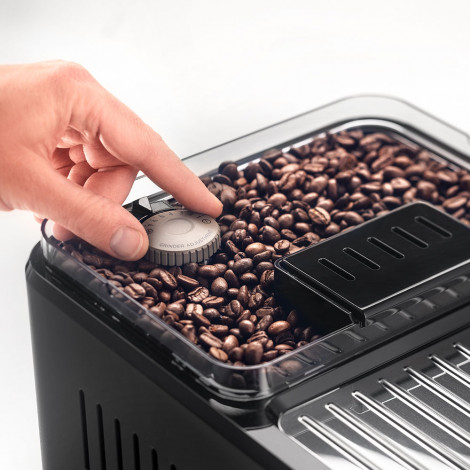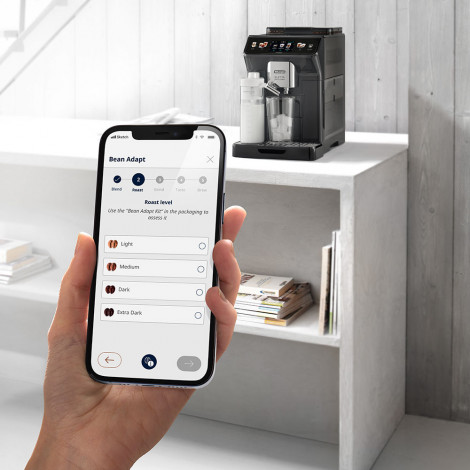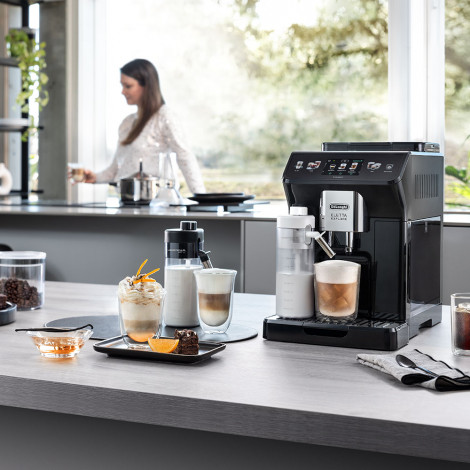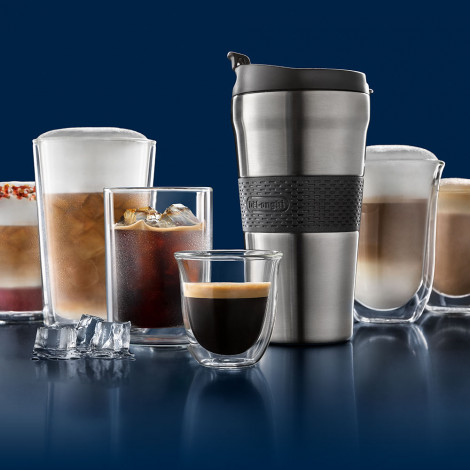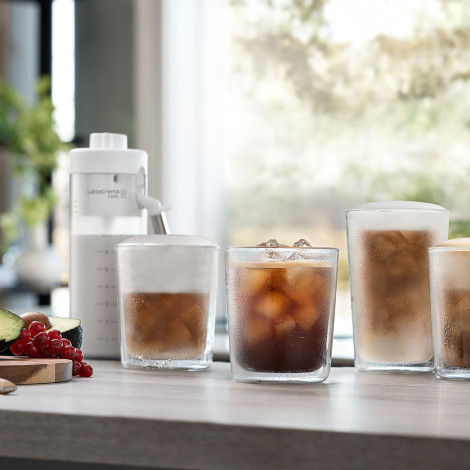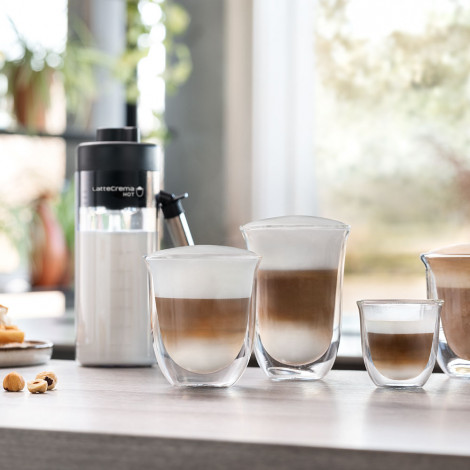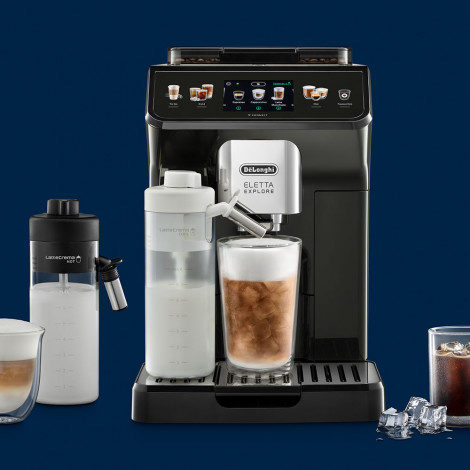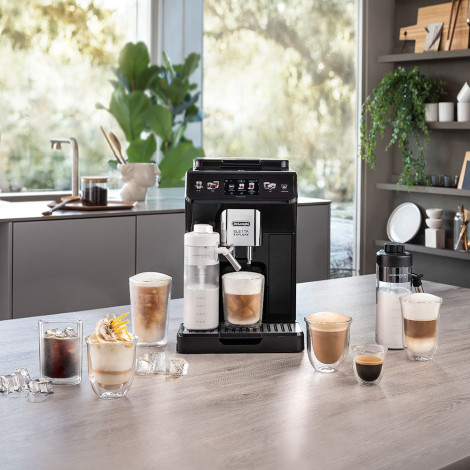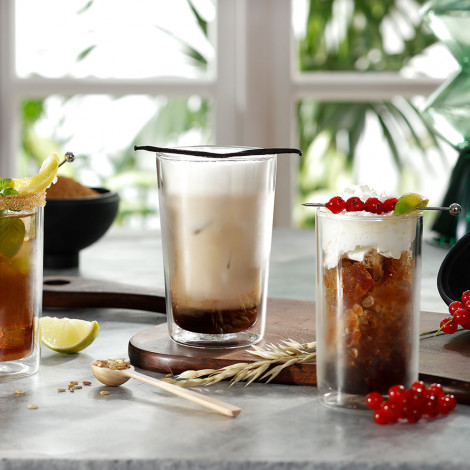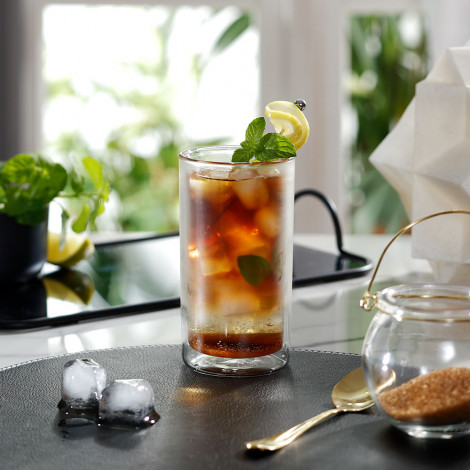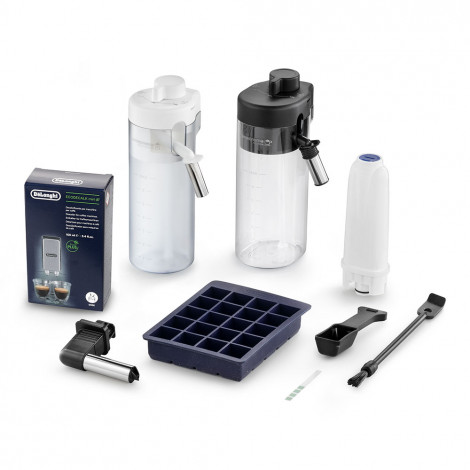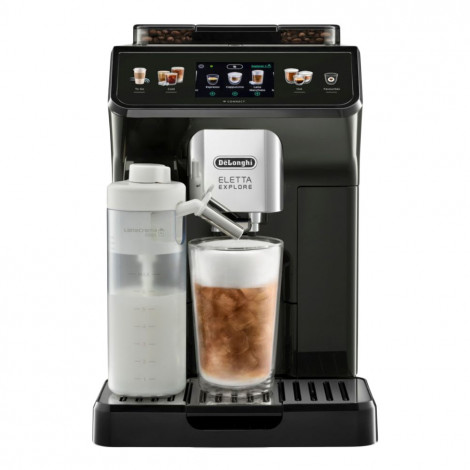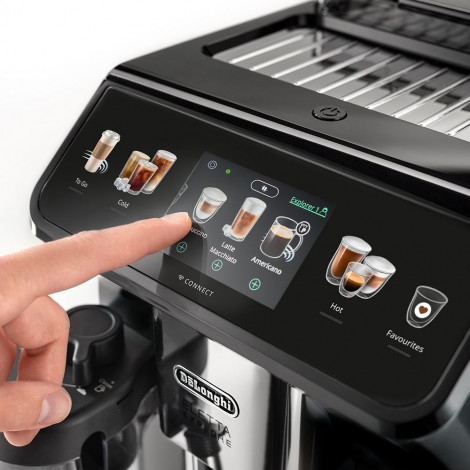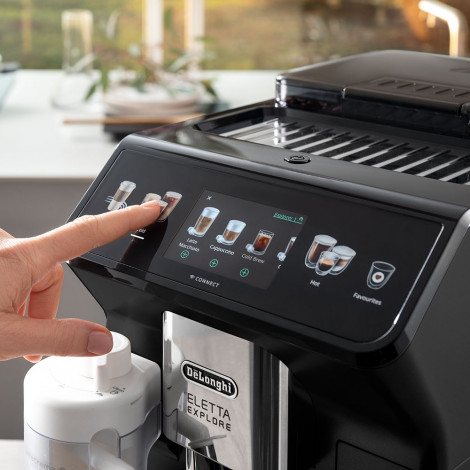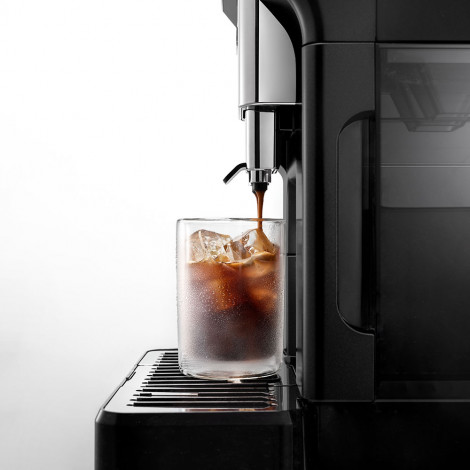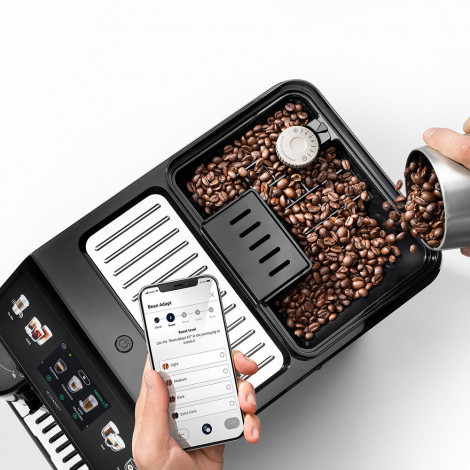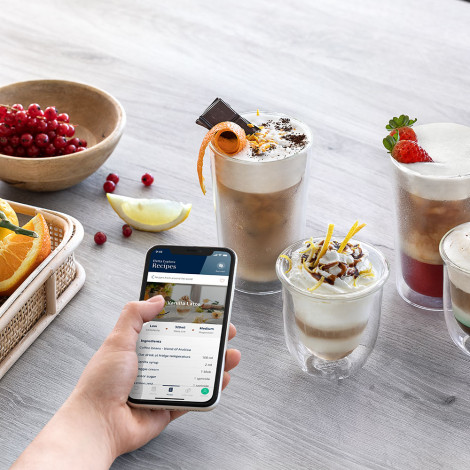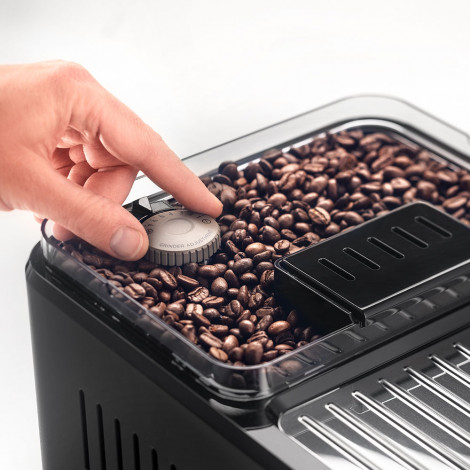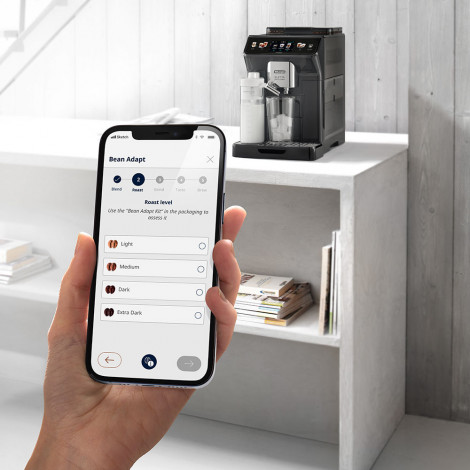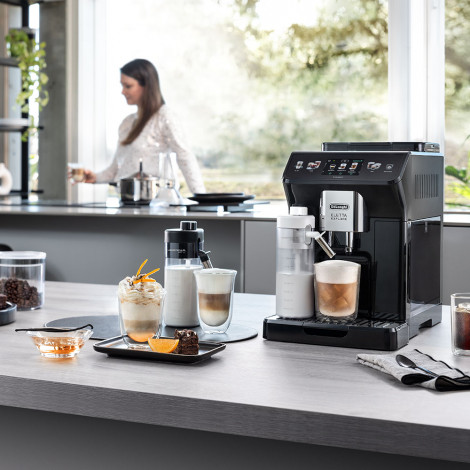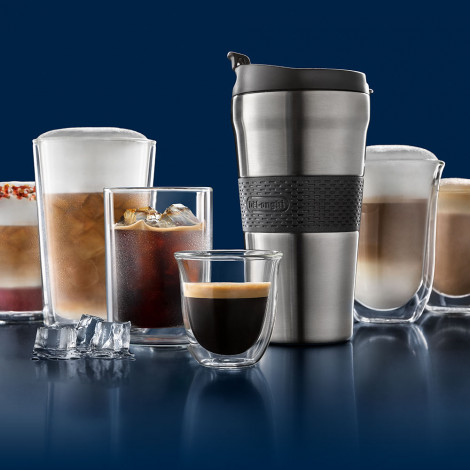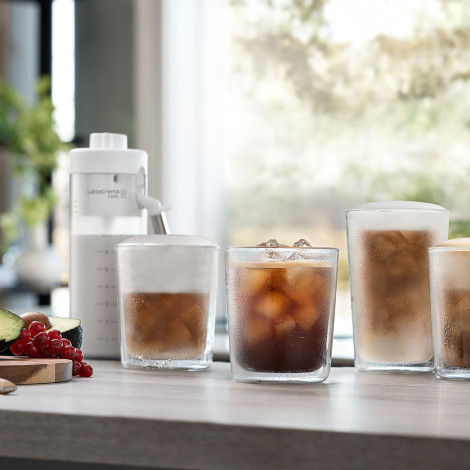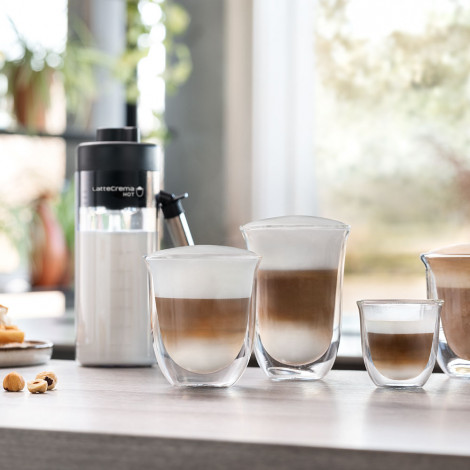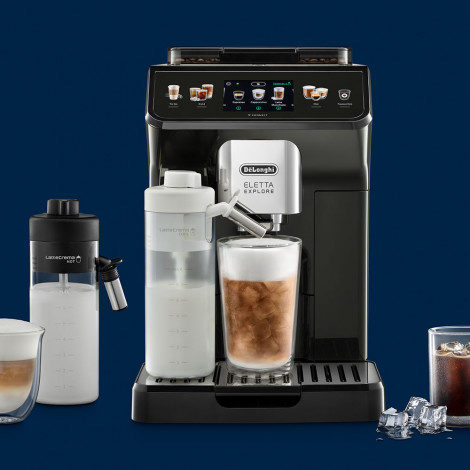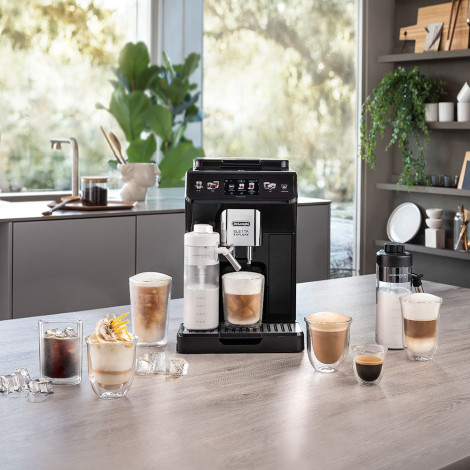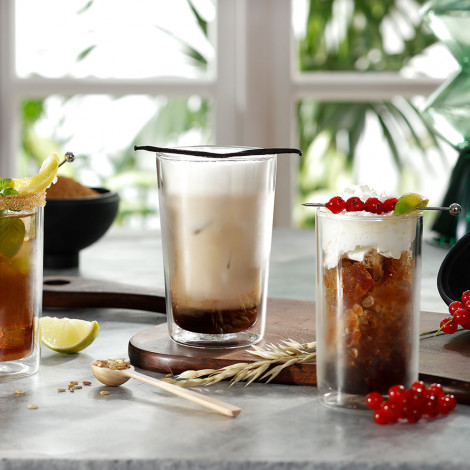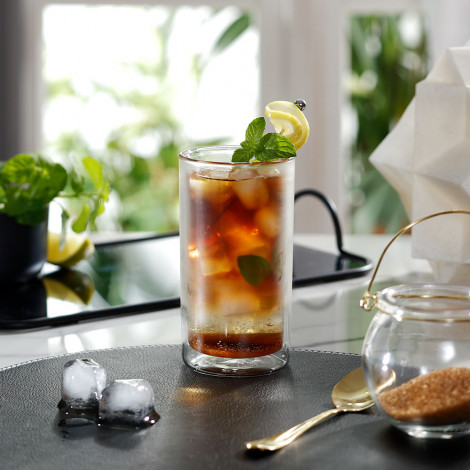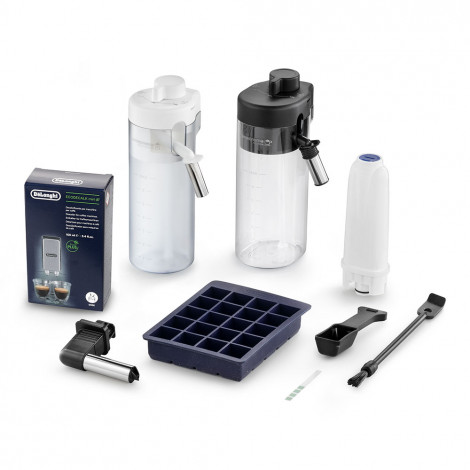 Coffee machine De'Longhi Eletta Explore ECAM450.65.G
Become a member of COFFEE FRIEND'S VIP program and receive up to 5 vouchers of 10 € each for your upcoming purchases at COFFEE FRIEND'S online store. More information will be provided via your personal e-mail address once you've completed your purchase. The offer applies exclusively to natural persons.

Coffee machine De'Longhi Eletta Explore ECAM450.65.G
In Stock
Specifications
Coffee machine uses
Coffee beans, Ground coffee
Milk system type
Integrated milk tank
Does coffee machine prepare hot water?
Yes
Does coffee machine prepare hot milk?
Yes
Height-adjustable coffee spout
14.3 cm
Water pump pressure
19 BAR
Country of Origin
European Union
Coffee brew unit
Removable
Number of bean containers
1
Coffee machine's screen
Colourful
Coffee machine's menu language
Czech, Danish, Dutch, english, finnish, French, german, Italian, Norwegian, polish, russian, Slovakian, Spanish, Swedish, Turkish, Ukrainian
Control type
Touch screen
Coffee grounds capacity (portions)
14
Number of black coffees prepared at once
2
Number of coffee with milk recipes prepared at once
1
Adjustable grinding level
13
Portion size
Programmable
Coffee strength (levels)
5
Coffee temperature (levels)
3
Milk system cleaning program
Yes
Other
Hot milk, Hot water
Coffee
Americano, Black coffee, Caffè latte, Cappuccino, Cappuccino mix, Coffee pot, Cold brew, Cortado, Espresso, Espresso Macchiato, Flat white, Latte Macchiato, Long black
Package contains
(*The manufacturer reserves the right to change the items included in the set without prior notice*), Cleaning brush, Descaling liquid, Ground coffee dosing spoon, Hot water tap / manual milk frother, Milk container, User manual, Water filter, Water hardness test strip
Video
Eletta Explore | What's in the box?
Eletta Explore | What's in the box?
Eletta Explore | Setting up the coffee machine for first use
Eletta Explore | How to navigate the control panel, display and settings menu
Eletta Explore | Coffee drinks personalisation functions
Eletta Explore | Hot milk drinks with LatteCrema Hot Technology
Eletta Explore | Cold milk drinks with the new LatteCrema Cool Technology
Eletta Explore | New feature: ToGo Function
Eletta Explore | How to descale your coffee machine
Eletta Explore | General cleaning and maintenance of your coffee machine
Coffee Drinks
Americano
Black coffee
Cappuccino
Cappuccino mix
Espresso
Espresso Macchiato
Flat white
Latte Macchiato
Long black
Coffee pot
Cortado
Caffè latte
Cold brew
About product
More than 50 recipes for hot, iced and cold brew coffee drinks!
The new "Eletta Explore" coffee machine from De'Longhi is bound to delight you with an impressive variety of coffee recipes: choose hot, iced or cold brew beverages, and brew coffee straight into your favourite flask. The latest technologies built into this model will turn your kitchen into a cosy café. Learn more about the features below:
PERHAPS THE LARGEST SELECTION OF HOME-BREWED DRINKS
With the "LatteCrema Hot" and "LatteCrema Cool" milk jugs, a special to-go feature and the built-in cold brew technology, "Eletta Explore" is ready to serve you with over 50 different drinks brewed with the simple touch of a button.
"LATTECREMA HOT" AND "LATTECREMA COOL" FOR HOT OR COLD MILK-BASED BEVERAGES (YOU CAN USE PLANT-BASED MILK TOO)
To let you enjoy both hot and cold milk-based drinks, "Eletta Explore" is equipped with two milk jugs: "LatteCrema Hot" and "LatteCrema Cool". They're suited for plant-based milk alternatives as well, whether it's soy, oat or almond milk you prefer. The appliance also boasts a built-in automatic milk jug cleaning system. To make it even more convenient, the jugs can be washed in the dishwasher.
ENJOY DELICIOUS COLD BREW DRINKS
Using the new cold extraction technology, you'll brew a delicious cold brew coffee in less than 3 minutes. Instead of reaching the boiler, water (at room temperature) flows straight into the brew unit. The pulsating pump and low brewing pressure ensure that coffee is extracted one drop at a time. Compared to other beverages, cold brew coffee is less acidic and bitter. It's marked by deliciously sweet, refreshing notes and is suited perfectly for specialty coffee beans.
BREW YOUR FAVOURITE COLD OR HOT DRINKS TO GO
The new "To-Go" option will let you fill your favourite travel mug (with a capacity of up to 475 ml) with delicious coffee and take it with you wherever you go. Choose from 3 basic drink sizes: 235, 335 or 475 ml. The liftable tray enables you to use pretty much any mug (up to 16 cm in height).
3.5″ COLOUR TFT TOUCH DISPLAY
Ease of use is ensured by the colour touch display, which has the features of your "Eletta Explore" clearly laid out on it. All drinks are grouped into 4 categories of high-resolution, soft-touch, coloured icons (hot drinks, cold drinks, to-go, favourites), so you'll never get lost in the dazzling variety of beverages on offer.
"BEAN ADAPT" TECHNOLOGY FOR PREMIUM QUALITY
The secret to delicious coffee lies in the beans. To unveil the vivid palette of flavours and aromas hidden in them, beans of different roasts must be ground and brewed differently. Luckily, the "Bean Adapt" technology takes care of it all for you: what you have to do is simply connect your coffee machine to your smart device and use De'Longhi's smart app "Coffee Link" to select the roast level of your coffee beans. The machine will then suggest the best grind, amount of ground coffee, as well as brewing temperature. Once these parameters are set, you can sit back and enjoy coffee brewed to perfection.
4 USER PROFILES AND NUMEROUS CUSTOMISATION OPTIONS
Each recipe can be customised: choose from 5 levels of intensity, 4 serving sizes and 3 temperature settings. Four user profiles allow four coffee drinkers to save their preferred parameters.
"COFFEE LINK" SMART APP: DISCOVER MORE THAN 100 RECIPES
Discover a whole new world of coffee with De'Longhi's dedicated "Coffee Link" smart app: try out over 100 recipes for hot and cold coffee drinks (all you'll have to do is follow the indicated steps), explore additional brewing options and operate your machine remotely.
AUTOMATED MAINTENANCE
De'Longhi has taken the time to ensure that "Eletta Explore" is easy to maintain. Thanks to built-in automatic maintenance programs and handy clean-up reminders displayed on the screen, taking care of this coffee machine is simpler than ever. For even more convenience, the drip tray and milk jugs are all dishwasher-safe, while the brew unit can be removed and rinsed with just as much ease.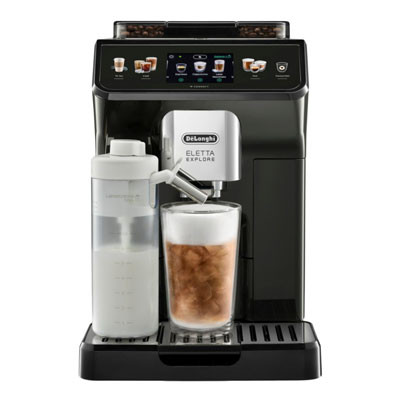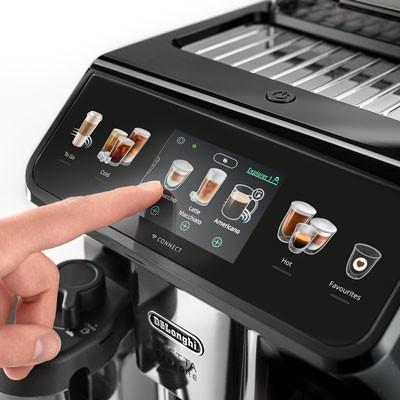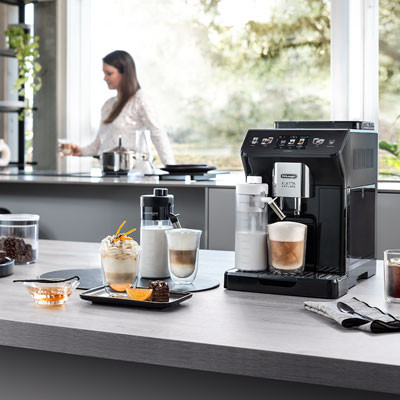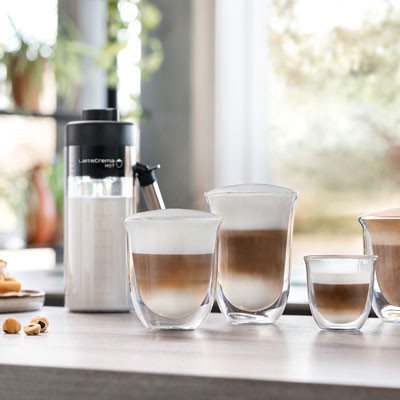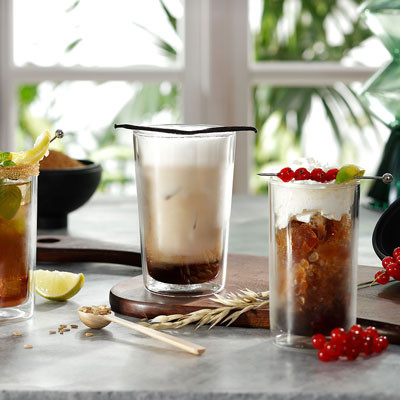 Frequently Asked Questions
Ask your question about the product